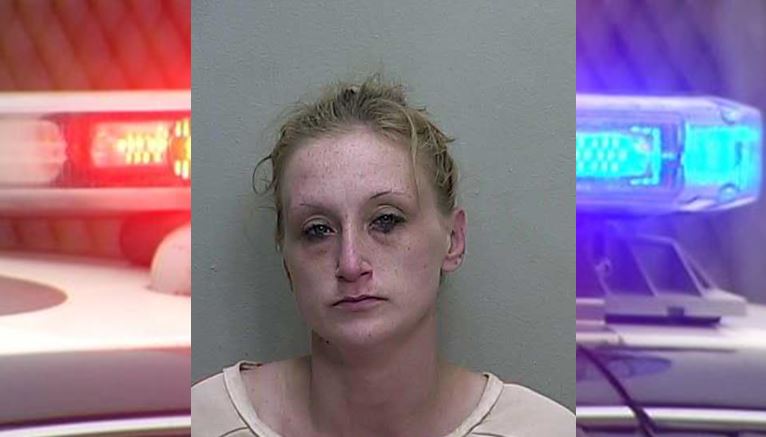 A woman who has allegedly had trouble with several neighborhood juveniles tried to take matters into her own hands Friday.
Marion County sheriff's deputies were at the victim's house investigating an unrelated incident when the victim told them about a confrontation she had with a another neighbor earlier in the day.
According to reports, Jessica Hoop, 34, went to the victim's residence to confront [her] children.
When Hoop drove up to the gate, she pulled a metal pipe from the bed of her truck and demanded that the juveniles come to the gate. Hoop was allegedly swinging the pipe in an aggressive manner.
The victim, and mother of the children, then confronted Hoop with a baseball bat and told her to leave.
Hoop told the mother that if her children "wanted to act like men" then she would "beat them like men".
"I'll shoot this bi**h up and ship your asses back to Mexico," Hoop stated.
Hoop then left the victim's residence.
Hoop told deputies that "Florida law is all screwed up" and that she would "take matters into her own hands". She said she would do what she needed to do to protect her children.
According to reports, there had been multiple calls for service to the area in regards to several neighborhood juveniles.
Deputies said that the situation is now being unjustly fueled by the parents.
Hoop was arrested and charged with Aggravated Assault with a Deadly Weapon.
She was released on a $2,000 bond.