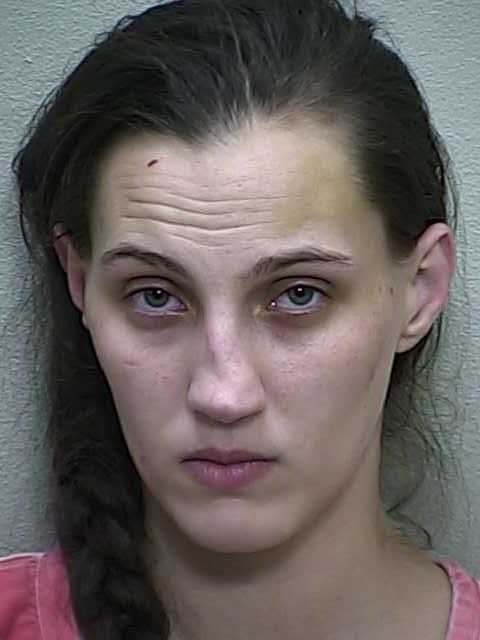 Ocala, Florida — An Ocala woman was arrested after she attacked another woman with a knife.
Ocala police responded to Berkley Pointe Apartments Monday in reference to an altercation.
Police met with the victim, who stated that she had been arguing with Paige Ray-Markwith, 24, when she was attacked.
According to the arrest affidavit, Ray-Markwith was arguing with the victim from the stairs of her apartment when all of a sudden she jumped up, ran across the parking lot and attacked the victim with a knife.
Police stated that Ray-Markwith cut the woman on the face.
Video surveillance showed that Ray-Markwith's boyfriend ran out of the apartment and removed [her] from the altercation, at which time she dropped the knife.
Several witnesses corroborated the victim's story.
Ray-Markwith was arrested and charged with Aggravated Battery with a Deadly Weapon.
As of Tuesday, Ray-Markwith was being held on a $10,000 bond.
The victim is expected to make a full recovery.