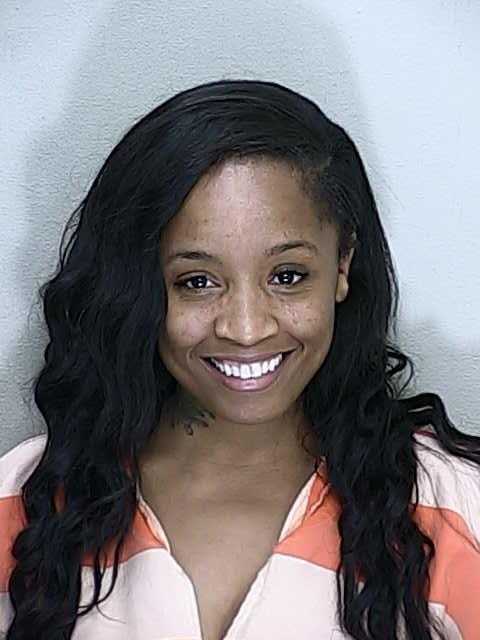 Ocala, Florida — A woman was arrested after she snatched a necklace from a victim while she was shopping in a CD store, located at 1943 West Silver Springs Boulevard, Suite A.
Police said that Tyeshia Swain, 30, approached the victim, struck her in the chest, and snatched a gold ruby necklace from the victim's neck. The necklace was valued at approximately $1,000.
According to reports, Swain then jumped in a car and fled the area.  The victim, who also left the store, followed Swain.
Police made contact with Swain, but she immediately requested a lawyer and refused to cooperate.
Police stated that witnesses were able to corroborate the victim's story.
Police said the necklace was not recovered.
Swain was charged with Robbery by Sudden Snatching and Simple Battery. She was released on a $3,000 bond.
If you have any information about the aforementioned case, call the Ocala Police Department at 352-369-7000, Crime Stoppers at 368-STOP, text 274637 using keyword 368-STOP, or visit www.ocalacrimestoppers.com. Anonymity is guaranteed.