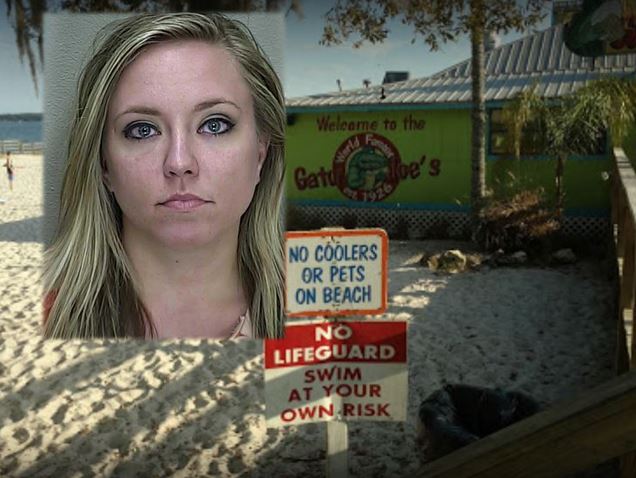 Ocklawaha, Florida — On August 21, 2016, Marion County sheriff's deputies responded to Gator Joe's, located at 12431 Southeast 135th Avenue, in reference to a disturbance.
One victim told police that the suspect, later identified as Holly Pomeroy, 24, had struck him in the head with her fist.
A second victim stated that Pomeroy had entered her vehicle without permission.
According to reports, Pomeroy removed multiple items from the vehicle and slammed them on the ground, including the victim's Ralph Lauren prescription glasses.
A nearby witness told deputies that he did see Pomeroy hit the man in the head, and then enter a vehicle.
According to the arrest affidavit, a Gator Joe's employee broke up the altercation.
Witnesses stated that before Pomeroy fled the scene, she kicked the side of the vehicle, which left a dent.
Pomeroy was arrested and charged with Burglary, Criminal Mischief with Property Damage, Battery, and Violation of Probation.
Pomeroy has previous arrests for Burglary-Home Invasion and Contempt of Court-Violation of a Domestic Violence Protection Order.
Pomeroy told deputies that she attacked the victim in self-defense, but her story was not consistent with what witnesses reported.
The arrest affidavit was not clear as to why the altercation took place.
She is currently being held at the Marion County Jail.
In 2014, Pomeroy, along with two others, were arrested for a Silver Springs Shores home invasion.