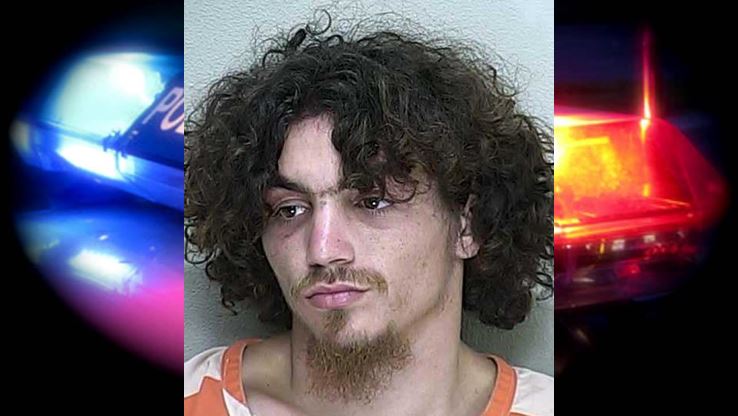 Ocala, Florida — A man remains behind bars after Ocala police say he attacked a wheelchair-bound woman.
Details of the incident were made available to Ocala Post on Wednesday.
According to reports, police responded to the Starbucks, located at 36 South Magnolia Avenue, Ocala, in reference to an assault in progress.
Upon arrival, witnesses shouted, "He did it, I saw him do it."
The suspect, later identified as Lester Justin Range, 26, was still in the area.
A witness told police that he saw Range "throw several punches" and strike a woman, who was sitting in a wheelchair, on her face. The witness stated that after Range struck the woman with his fist he "smashed" a beer bottle over her head.
The victim told police that she saw range digging through the trash outside of Starbucks. She stated that Range had removed beer bottles and was drinking any beer that remained in the bottles.
According to reports, the victim said, "Stop drinking beer from the garbage."
Police say that is when Range ran over to the woman, punched her in the face several times, and then broke a beer bottle over her head.
When police approached Range, he became violent and resisted arrest.  Several officers had to respond to the scene in order to gain control of Range.
Range was arrested and charged with Aggravated Battery with Deadly Weapon, Resisting Arrest, and Indirect Criminal Contempt of Court.
According to police, Range is a violent criminal and has been in and out of jail since he was a juvenile.
He has been arrested 17 times and was released from the Florida Department of Corrections in 2013, where he severed time for committing aggravated battery on a pregnant woman.
Range is currently being held at the Marion County Jail in lieu of a $11,000 bond. His next court date is scheduled for June 28, 2016.
The victim refused to be transported to the hospital, therefore EMS treated her at the scene.