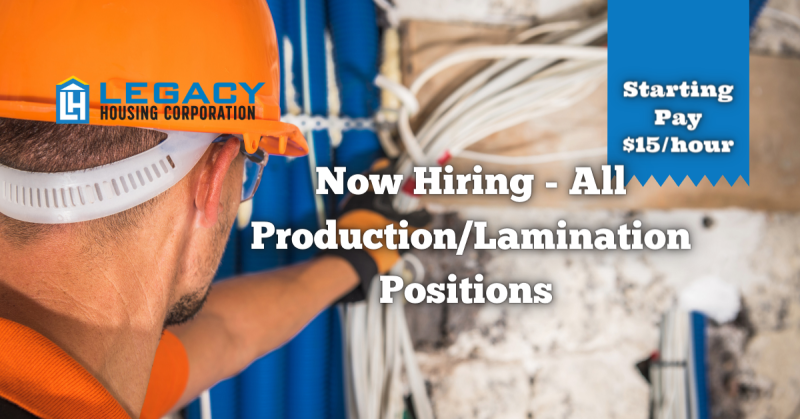 Business is booming and Legacy Housing Corporation is looking to hire immediately for supervisors.
If you are a manager — a leader — and you want a career with a growing and successful company, Legacy Housing has openings for supervisors with a path towards management.
Each supervisor leads a team of 10-30 tradesmen in areas such as Welding, Plumbing, Electrical, Roofing, Sheetrock, Trim, Exteriors, and Trucking.
The pay is $55,000 to $75,000 per year with a generous benefits package.
Benefits include:
Health insurance
Retirement pay
Vacation pay, and
Holiday pay
Construction experience is required.
Send resume to sarabeck@legacyhousingcorp.com or call (706) 623-7746.