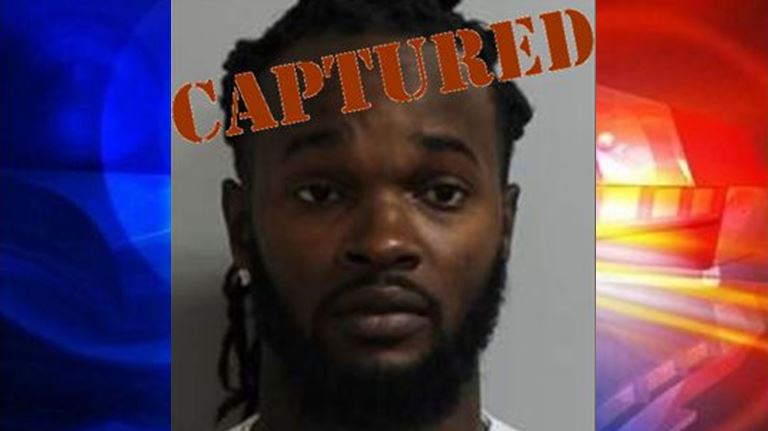 A Florida man wanted for the murder of Peggy Schiering, 80, and sexually assaulting and kidnapping an 18-year-old, has been captured.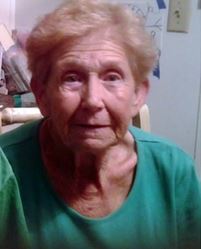 On Saturday, October 12, 2019, the Atlanta Police Department arrested 30-year-old Taiwan Blandin of Frostproof for Carjacking, Escape, Aggravated Assault, Possession of a Firearm by a Convicted Felon, Fleeing to Elude, and other charges.
He was booked into the Fulton County Jail.
According to reports, Blandin committed a carjacking at approximately 2:30 a.m. at an Atlanta convenience store.
Atlanta Police officers spotted the stolen vehicle (a Honda) shortly after a BOLO was issued in the area. When officers attempted a traffic stop, Blandin fled.
He was apprehended after he crashed the stolen car and fled on foot.
Blandin resisted arrested and was Tased and escorted to the ground.
There was a white female passenger in the car with Blandin who was also arrested.
During a search of the vehicle, officers recovered gloves and a handgun.
The Polk County Sheriff's Office was notified of Blandin's arrest, and homicide detectives responded to Fulton County to interview Blandin. He refused to cooperate and would not answer any questions.
Blandin will be extradited back to Polk at a later date.
Blandin's Polk County warrants are for: first-degree murder, first-degree arson, armed kidnapping, sexual battery with a deadly weapon, armed burglary, grand theft of a motor vehicle, grand theft of a firearm, tampering with physical evidence. Additionally, he has warrants from Wauchula P.D.
In a Wednesday, October 2 news conference, PCSO Sheriff Grady Judd said a "bizarre" and "tragic" chain of events started early Tuesday morning in Fort Meade and ended with an elderly woman being murdered.
It started when Blandin broke into a home where an 18-year-old girl was asleep inside.
According to the victim, she was awakened to find Blandin standing naked in front of her, at which time she said he told her he was going to rape her. Blandin then put a knife to the girl's throat and forced her to perform oral sex on him.
Judd said that Blandin then hogtied the girl, wrapped her in a blanket, and put her in his car.
He also robbed the house of several firearms.
Blandin left the scene and drove to a mobile home on a secluded dirt road.
Authorities said, once at the mobile home, "Blandin exited the vehicle, knocked on the door, and an elderly lady opened the door. Blandin then entered the residence."
According to reports, while inside the mobile home, the girl freed herself and took off in Blandin's car. The girl drove to a neighbors house and called 911. A short time later, Blandin pulled up in a van he had stolen from the residence of the mobile home and started shooting. He then jumped back into his car and fled the scene.
During the investigation, deputies went to the mobile home where Blandin had stopped. Inside, deputies found that Schiering had been executed.
Judd said, "After he executed her, he piled plastic bottles and some kind of cloth on top of the stove and turned the stove on in an effort to set the mobile home on fire."
Judd went on to say, "As we arrived at the scene, we saw a blood trail coming out of the house and we saw a big patch of blood on the ground. What we discovered through our investigation is he not only shot and murdered this 80-year-old woman in her home, she was holding her baby…her 10-year-old dog Kelly."
Article continued below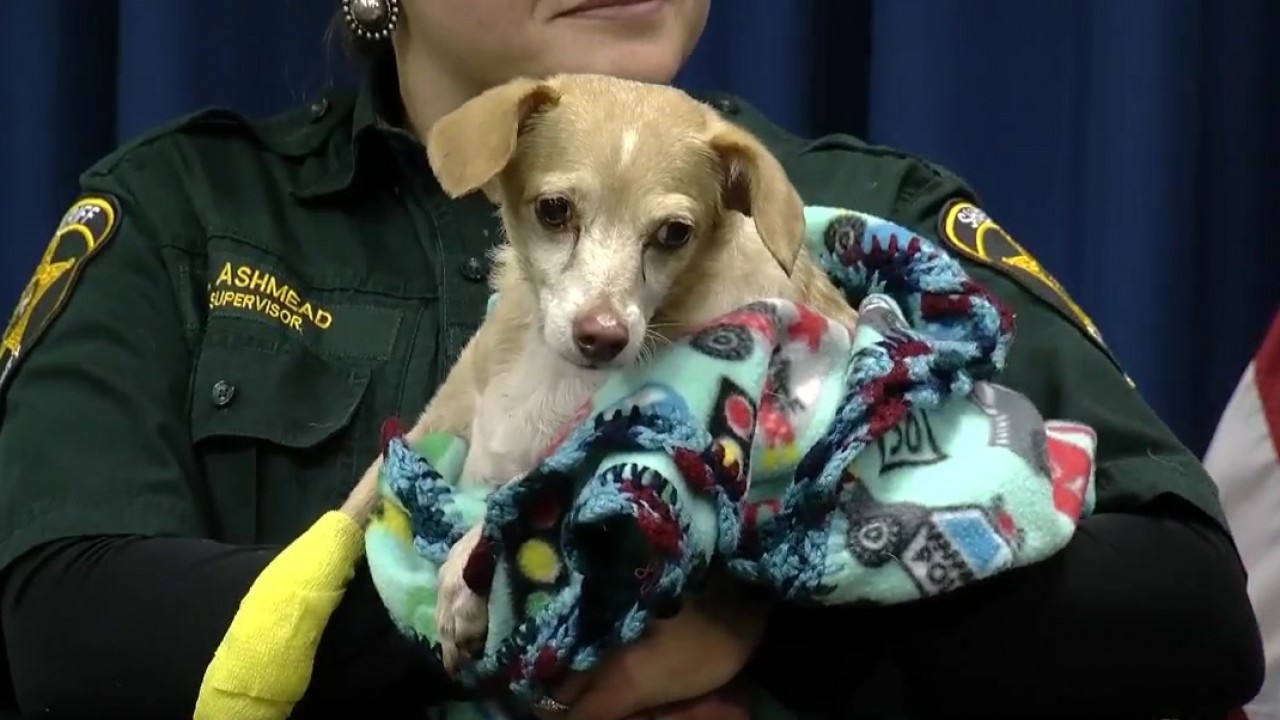 Just described Blandin as a violent animal and cold-blooded murder.
"We are grateful that this violent, armed, and dangerous suspect is in custody and his crime spree has come to an end. The Atlanta Police Department did an awesome job. Based on the felonies he's racked up, he likely won't spend another day on the street. He's behind bars where he belongs." – Grady Judd, Sheriff