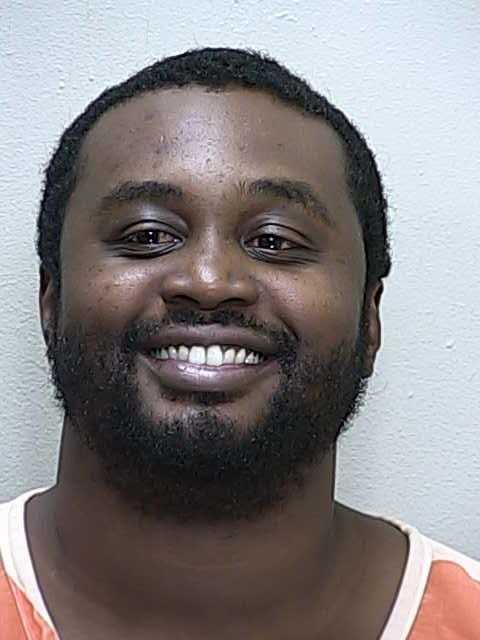 Silver Springs, Florida — A Silver Springs man remained behind bars Friday, after he physically assaulted a pregnant woman.
Ocala police responded to Ocala Place Apartments, located at 2135 Northwest 1st Avenue, in reference to yelling coming from one of the apartments.
According to reports, when the officer arrived he made contact with a pregnant female, who stated that the father of her unborn child had physically assaulted her.
The victim stated that Brian Stanley, 28, came to her apartment because he was angry that she had previously reported him to Ocala police for domestic battery.
Witnesses told police that Stanley pulled up in a green Chevy Malibu, jumped out of the car, and began banging on the back door of the victim's apartment.
The victim then opened the door and told Stanley several times to leave, but he refused.
Stanley then violently shoved the victim to the floor, and, when the victim tried to get up, Stanley drew back his arm and slapped her across the right side of her face with an open hand.
Stanley then jumped into his car and fled the scene.
Police reported that Stanley had been "specifically told not to have contact with the victim."
Stanley was arrested and charged with Aggravated Domestic Battery on a Pregnant Woman and Obstructing Justice.
Stanley was released from jail in February, after serving two months for Aggravated Battery on a Pregnant Woman, Tampering with a Victim (x3), Criminal Mischief, and Domestic Battery by Strangulation.
In addition to the aforementioned charges, he has previous charges for Possession of Marijuana with Intent to Distribute (x5), Possession of a Controlled Substance, Possession of Ecstasy with Intent to Distribute, Selling Marijuana, Possession of Cocaine, Tampering with Evidence, Aggravated Assault with a Deadly Weapon (x4), Shooting into an Occupied Dwelling, Aggravated Battery on a Detainee in a Detention Facility, Driving on a Suspended License, Armed Trafficking-Ecstasy, Possession of a Firearm by a Convicted Felon, Possession of a Concealed Firearm, Possession of Drug Paraphernalia (x3), Battery-Dating Violence, Simple Battery, Domestic Battery (x2), Failure to Appear (x4),and Violation of Probation (x3).
When Stanley was arrested, he thought it was funny.
The victim suffered tiny broken blood vessels in her right eye, but is expected to make a full recovery.