[Video brought to you by our partners at Accuweather.com]
Officials with Marion County Public Schools announced Wednesday that they will be closed Friday, September 8, and Monday, September  11, due to Hurricane Irma.
On Monday afternoon, Florida Gov. Rick Scott declared a state of emergency for every county in Florida in anticipation of Irma. A state of emergency was also declared in Puerto Rico earlier in the day.
Sandbag locations:
Sheriff's district offices will have four self-serve sandbag locations. The locations will open at 8 a.m., Wednesday, September 6.
Locations:
North Multi-District Office, 8311 N. U.S. 441
South-Central Multi-District Office, 3260 SE 80th St.
Dunnellon District Office, 19995 SW 86th St. Unit 3
Forest District Office, 16000 E. State Road 40, near Lynne.
Additionally, the City of Ocala will open two sandbag sites beginning at 8 a.m., Wednesday.
Locations:
Ed Croskey Recreation Facility, 1510 Northwest Fourth Street
Tuscawilla Park, 300 Northeast Sanchez Avenue
There is a limit of 10 sandbags per person. The stations will be open Wednesday, Thursday, and Friday.
Article continued below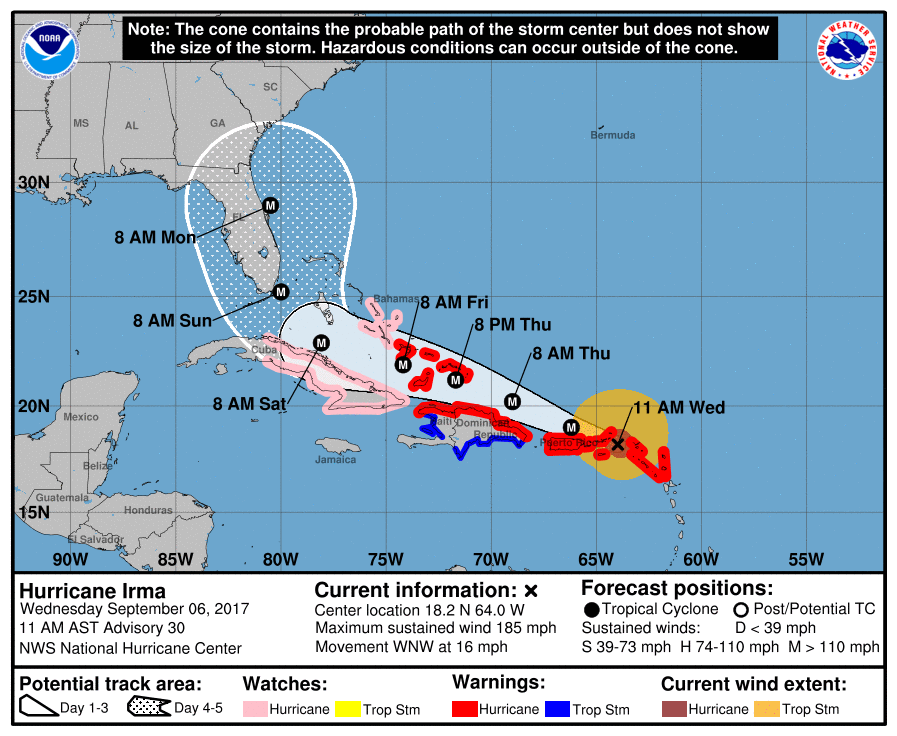 "This hurricane has the potential to be a major event for the East Coast. It also has the potential to significantly strain FEMA and other governmental resources occurring so quickly on the heels of Harvey," Evan Myers, AccuWeather expert senior meteorologist and chief operating officer, said.
A landfall in Florida, Georgia or the Carolinas is all in the realm of possibilities. Irma could also head into the eastern Gulf of Mexico.
Myers said, "If the storm takes a more southern route, which is the more likely scenario at this point, South Florida, including the Florida Keys, would be buffeted by Irma's rain and wind as early as this weekend."
Stay tuned for updates.