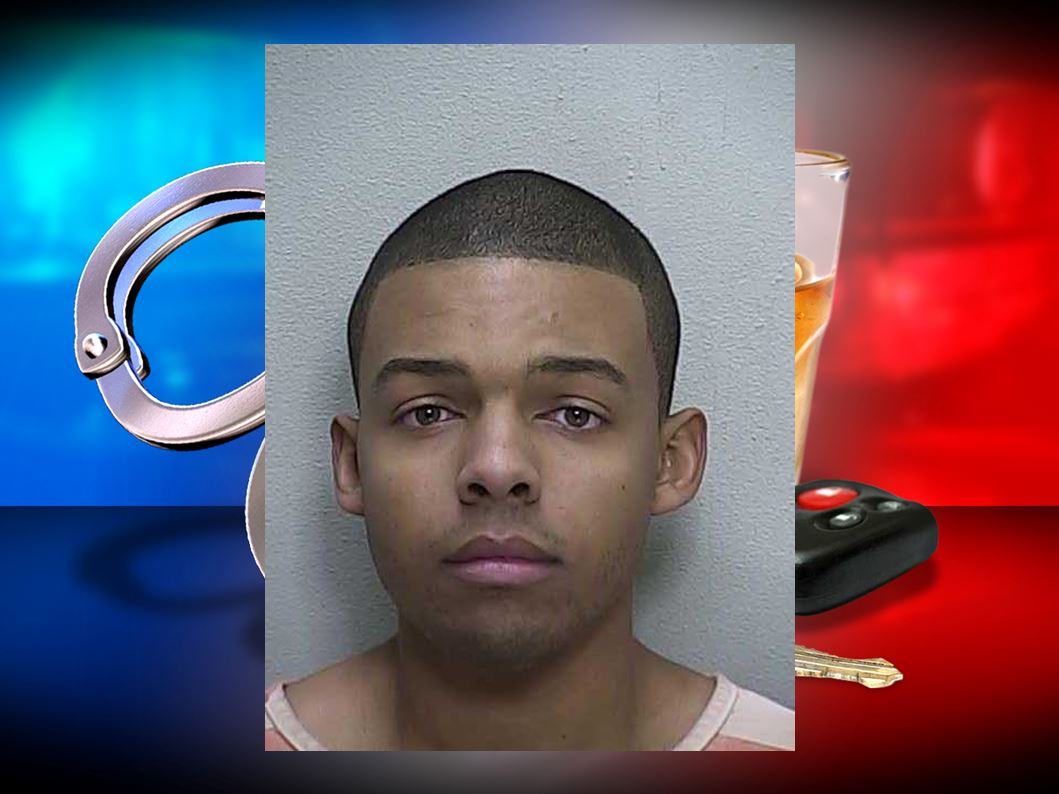 Marion Oaks – Kamani A. Johnson, 20, was driving his 2013 Honda Civic 60 mph through Marion Oaks when Sergeant Moore with the Marion County Sheriff's Office, saw him run a stop sign at 134th Avenue and Marion Oaks Trail.
According to reports, Johnson's vehicle left the roadway as he attempted to negotiate the turn onto Marion Oaks Trail. He then accelerated to 60 mph and recklessly turned right onto Southwest 49th Avenue and headed north at 60 mph.
Sergeant Moore then initiated a traffic stop in the 11400 block of Southwest 49th Avenue.
According to the arrest affidavit, when Sergeant Moore approached the vehicle he could smell the strong odor of alcohol. He reported that Johnson's eyes were bloodshot and glassy.
Sergeant Moore also discovered that Johnson had juvenile occupants in the vehicle with him.
Due to being intoxicated, Johnson failed all of his roadside sobriety tests.
Johnson was arrested and charged with DUI – Blood Alcohol .20 or Higher with Occupants under 18 in the Vehicle. He was released on $1,000 bod.
Johnson's vehicle was impounded and the parents of the underage children were notified.
The parents picked up the juveniles from the arrest scene.