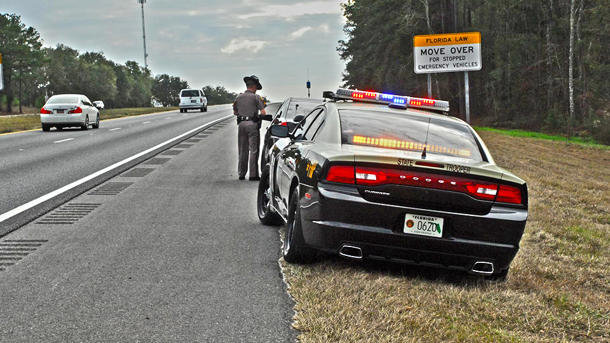 Florida Highway Patrol Troopers from across the state will join local members of law enforcement for a special enforcement detail entitled "Staying Alive on I-75 and Florida's Roadways" beginning Thursday, February 26, 2015, and concluding Monday, March 2, 2015.
FHP units will heavily patrol I-75 in Alachua and Marion Counties.
The emphasis for this initiative will be enforcement and education regarding Aggressive Driving, Speeding, Move Over, and Seat Belt/Child Restraint violations. All of which can lead to deadly consequences.
The goal is to reduce traffic crashes, increase public safety awareness, and educate the motoring public on traffic safety.