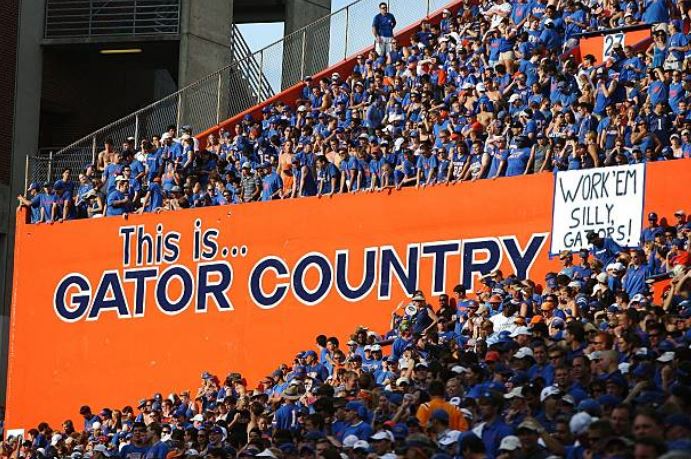 In what many are citing as a ridiculous move, UF President Kent Fuchs announced Thursday that the university will stop using the Gator Bait cheer (If you ain't a Gator, you must be Gator bait!) at all UF sporting events.
Fuchs wrote, "While I know of no evidence of racism associated with our "Gator Bait" cheer at UF sporting events, there is horrific historic racist imagery associated with the phrase. Accordingly, University Athletics and the Gator Band will discontinue the use of the cheer."
Fuchs said that the "2020-21 academic year will focus on the Black experience."
Gator fan Jermaine Johnson, wrote, "This is absurd and completely unnecessary. There was absolutely no reason to change this tradition. The PC crowd is getting out of hand and needs to be stopped."
In addition to the Gator Bait chant, Fuchs said, "I am personally committed to removing any monuments or namings that UF can control that celebrate the Confederacy or its leaders." He went on to say, "There are agriculture operations where UF has relied on prison and jail inmates to provide farm labor. The symbolism of inmate labor is incompatible with our university and its principles and therefore this practice will end."
Fuchs is also against any student who wears any Confederate flag-type symbols on their clothing.
The Gator Bait cheer has been a tradition since 1996.