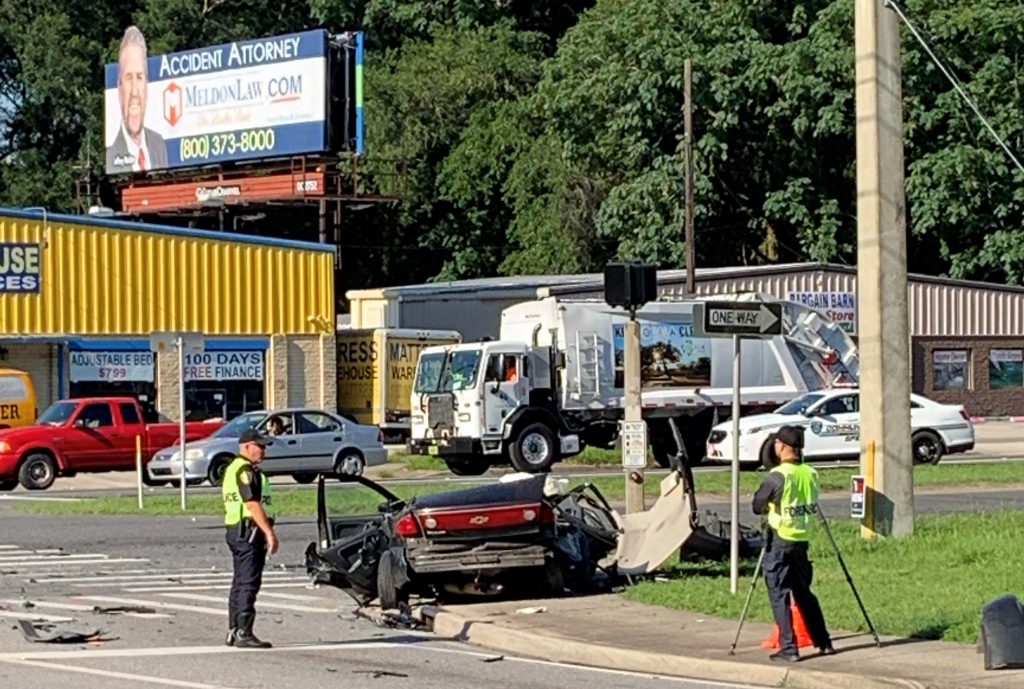 Ocala Police Department crash investigators said Thursday that one person died and another was injured following a two-vehicle car crash.
The crash occurred at approximately 8 a.m. on State Road 40 at Southwest 27th Avenue.
According to reports, the driver of a Hyundai Elantra was traveling west on SR 40, blew through a red light at 27th Avenue, and T-boned a vehicle that was traveling north on 27th Avenue, killing the driver of the second vehicle.
The driver of the Hyundai was transported to Ocala Regional Medical Center.
The driver who was killed has been identified as 31-year-old John Lento.
Due to an ongoing investigation, the name of the driver who hit Lento has not been released by OPD.