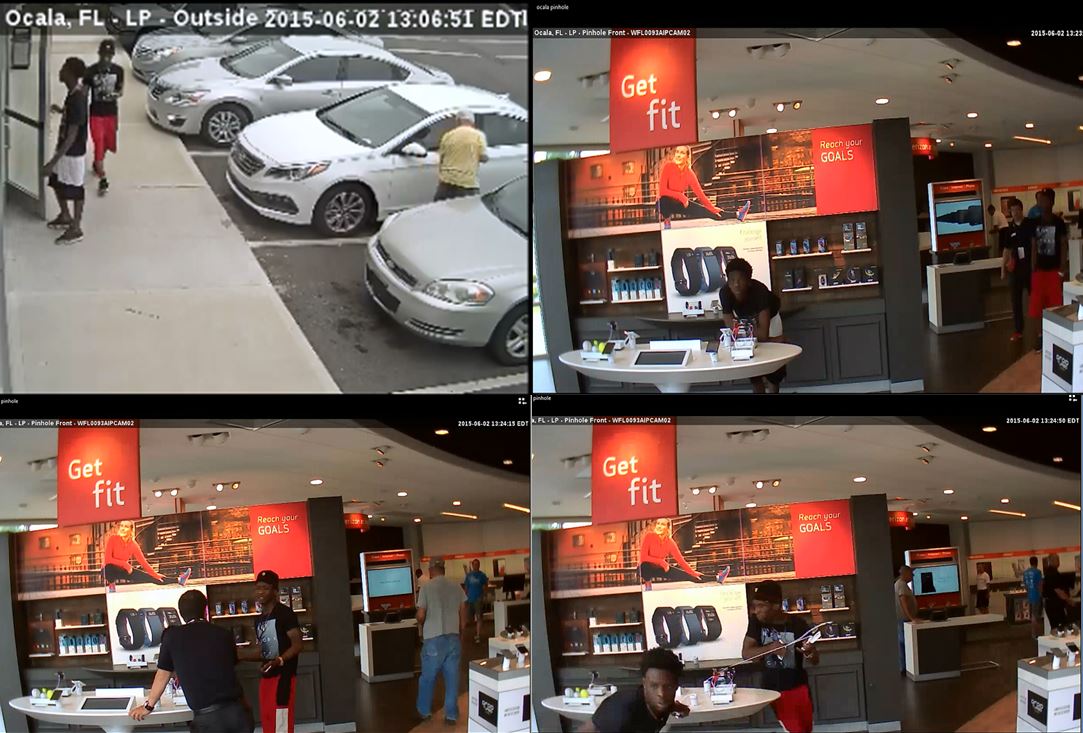 Marion County — On June 2, Ocala Police Officer Erica Reese responded to the Verizon Wireless, located at 3451 Southwest College Road, Ocala, in reference to a grand theft.
Upon arrival, Officer Reese made contact with the store manager.
The manager stated that two black males came into the store and had been talking with a sales representative about several phones.
The two suspects put on a good show: they pretended to be interested, and even smiled as they talked with the sales representative.
According to reports, while showing the suspects phones the representative had walked away to show the two other merchandise. Suddenly, the representative heard the individual security alarm for the phones sounding off.
Article continued below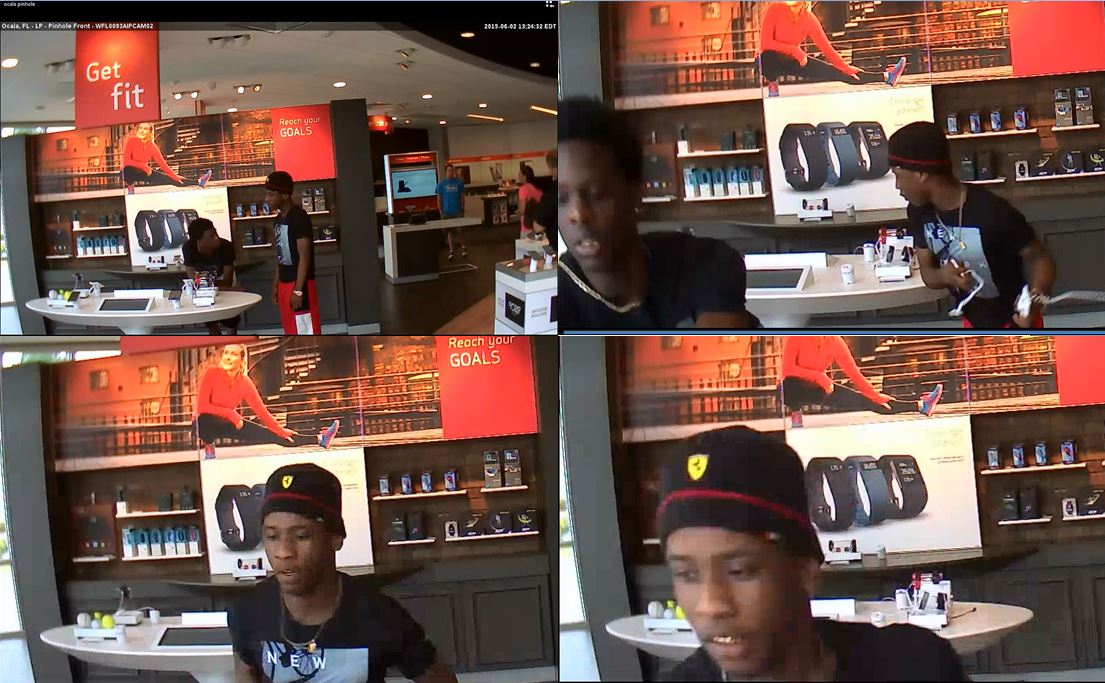 The representative told the officer that when he returned to the area, he saw that the two had ripped five Samsung phones from the attached alarms and fled the store.
As Officer Reese was processing the scene for evidence, she was informed that two individuals matching the suspect's description had entered the Summerfield Verizon store. Marion county Sheriff's deputy Gregory Bicksler responded; however, the suspects fled the Summerfield store before the deputy arrived. No merchandise was taken.
An employee of the Summerfield store told the deputy that he saw the suspects headed in the direction of the AT&T store on 441.
The Ocala Verizon store suffered a loss of $2,895.
Cell phone stores in all areas should be on the lookout for these two criminals.
OPD is relying on the public to help solve this case.
If you recognize the two males in the photos, have any information about this case, or know of their whereabouts, call the Ocala Police Department at 352-369-7000 or Crime Stoppers at 368-STOP, text 274637 using keyword 368-STOP, or visit www.ocalacrimestoppers.com. Anonymity is guaranteed.