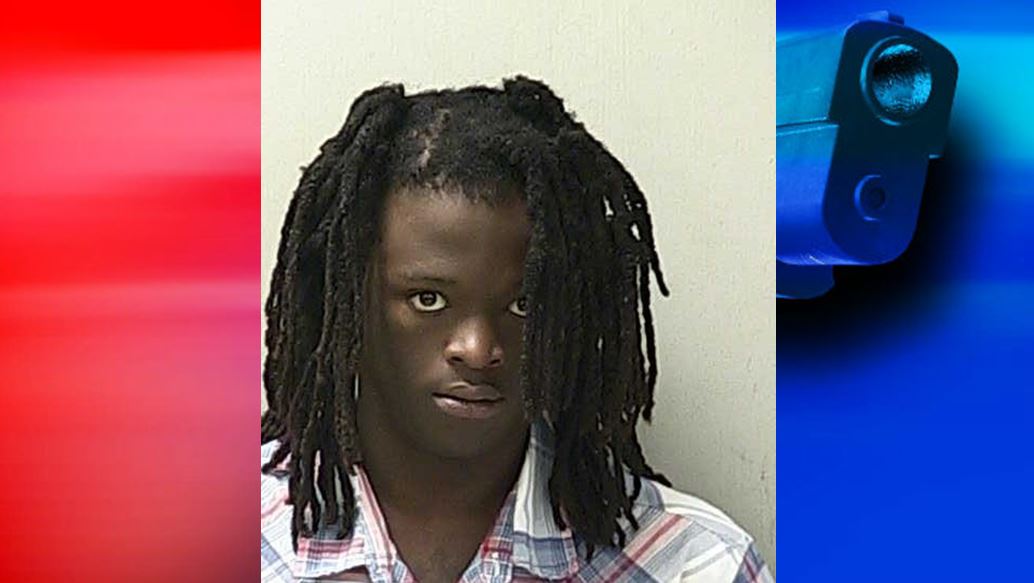 Ocala, Florida — On Tuesday, the Ocala Police Department made an arrest in connection with the January 16 shooting at Vanguard High School.
The shooting left two people injured after someone opened fire at a basketball game.
A 14-year-old was shot in the arm, and a 19-year-old was cut by flying glass during the incident. The juvenile is a student at Howard Middle School.
Police said the juvenile was walking through the parking lot when she was struck in the arm by a bullet. The older female was in her car backing out of the parking lot when bullets hit her windows, causing glass to hit her arm.
Two officers were working the basketball game when the shooting happened; however, the shooter(s) fled the area before the suspect(s) could be apprehended.
In the hours following the investigation, Facebook posts made by a juvenile in regards to the shooting were forwarded to the Ocala Police Department.
Additionally, six witnesses reported seeing a "short, dark-skinned male with dreadlocks" fleeing the scene in a white Mercury.
Between the witnesses and the Facebook posts, detectives were able to identify Jaquaries "Nook" Jones, 15, as a person of interest.
Detectives reported that during the investigation it was learned that the two individuals who were shot were not the intended targets.
According to reports, Jones arrived at Vanguard High School with the intention of killing another juvenile by using a .40 caliber handgun.
The victims were merely innocent bystanders.
Detectives located the Mercury, and upon searching it, found a live .40 caliber round and one spent shell casing.
Laboratory testing performed by the Florida Department of Law Enforcement confirmed that the ammunition came from the same weapon that had been used in the shooting. The shell casings also matched those found at the crime scene.
Jones denied any involvement in the shooting and refused to cooperate with investigators.
He was arrested and charged with two counts of Aggravated Battery with a Deadly Weapon.
You can read the original story here.