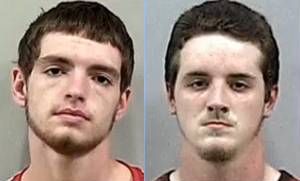 Ocala, Florida — Jacob McClain, 17, and Jacob Morris, 16, were arrested after they broke into Lake Weir Middle school, vandalized it, then tortured a sheep.
School officials said once the crimes were noticed, the entire school day was interrupted.
On February 3, 2014, the pair broke into Lake Weir Middle School because they "wanted to do something crazy." Once inside the school, McClain and Morris emptied six different fire extinguishers, poured bottles of soda on the floor, and damaged locks and many other items throughout the school. The school estimates the damages to be around $450.00 plus labor costs.
McClain and Morris then entered the physical education building and stole 10 compound bows including the arrows. The total value of the Compound bows and arrows is estimated at $1650.00.
After stealing the bows and arrows, the duo entered the livestock shelter and began to torture one of the sheep; shooting it in the head with an arrow, stabbing it with a pitch fork, then slammed a large concrete block on the back of the sheep's head.
During questioning, Jacob Morris admitted he and McClain were responsible for the crimes committed at Lake Weir Middle School. Morris said that he and McClain broke into the school around 2 a.m. on Monday after he and McClain decided "it was time to do something crazy." Morris said they also had a "Dirty Harry type gun."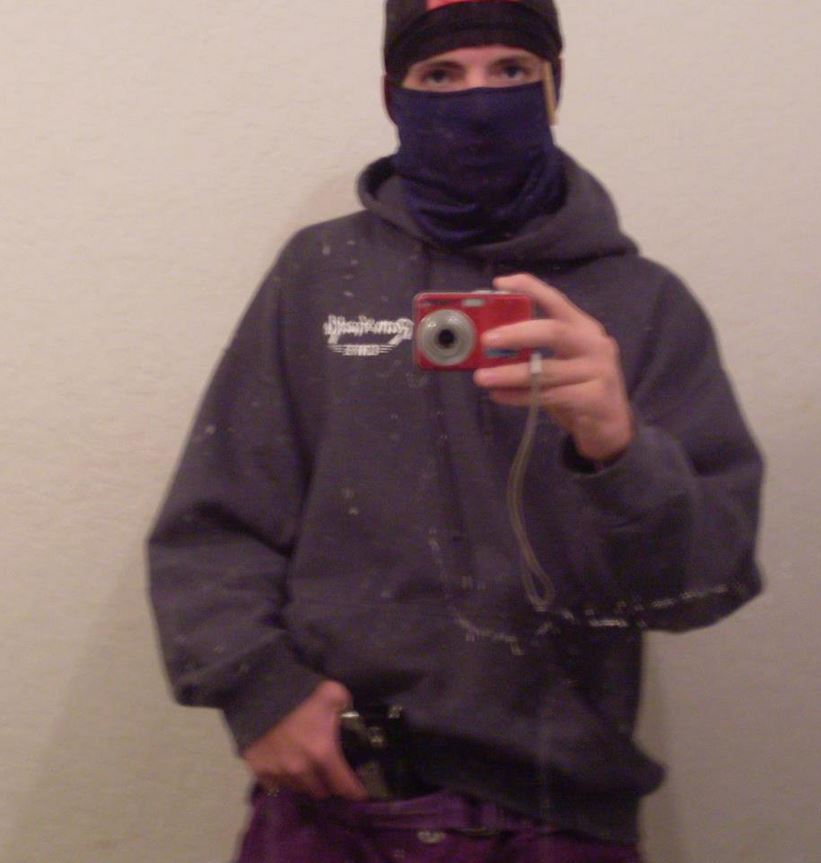 Morris told investigators that he and McClain entered the school and immediately began turning cameras around so they could not be recorded by surveillance.
Morris said after stealing the bows and entering the livestock shelter they placed the bows on a table. McClain then said, "Hey, watch this." McClain then shot an arrow at the sheep's head, penetrating it's head but not killing it. Morris said after McClain shot the sheep he (McClain) picked up a block and hit it in the head, he then grabbed a pitch fork and stabbed it in the neck.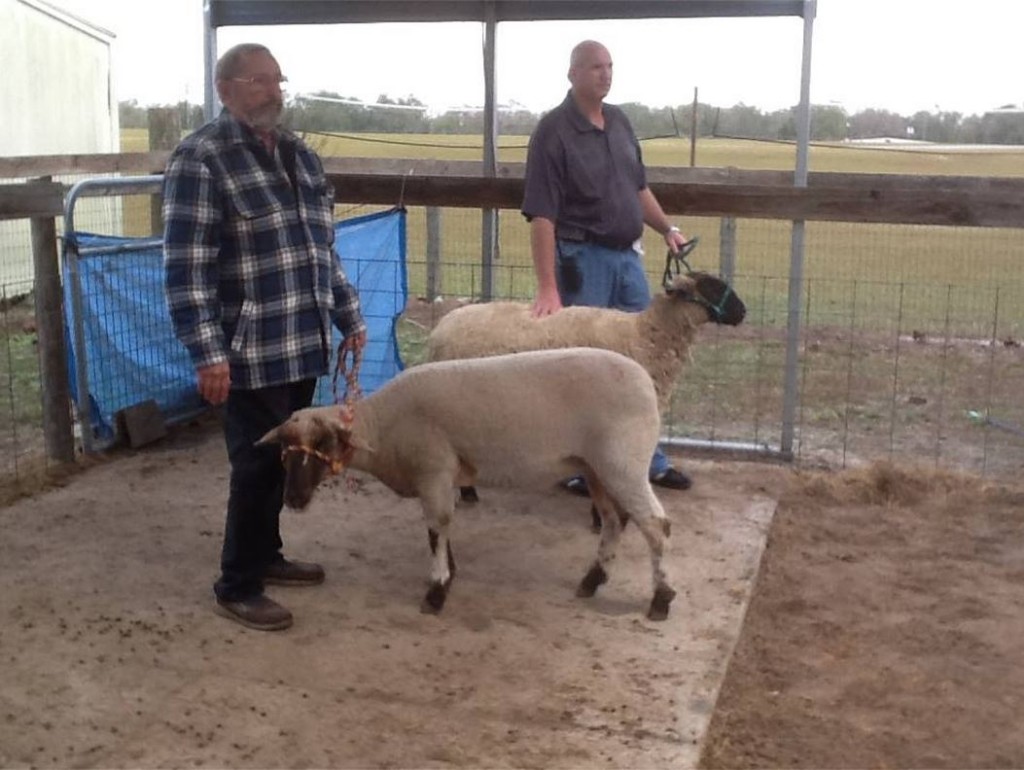 Jacob McClain was then questioned about the crimes. McClain admitted it was his idea and that he "wanted to do something crazy." McClain told detectives that he and Morris wore masks and they stole gloves from the janitors closet so they would not leave fingerprints.
McClain said he wanted the compound bows so he could sell them for $30.00 each. When questioned about the sheep, he claimed he blacked out after shooting it with an arrow. McClain said, "Once I hurt an animal, I like to kill it so it doesn't suffer." According to the arrest affidavit, when McClain was being questioned about the cruelty to the sheep, he found the entire incident funny, and continued to laugh during the interview while making comments that were off color.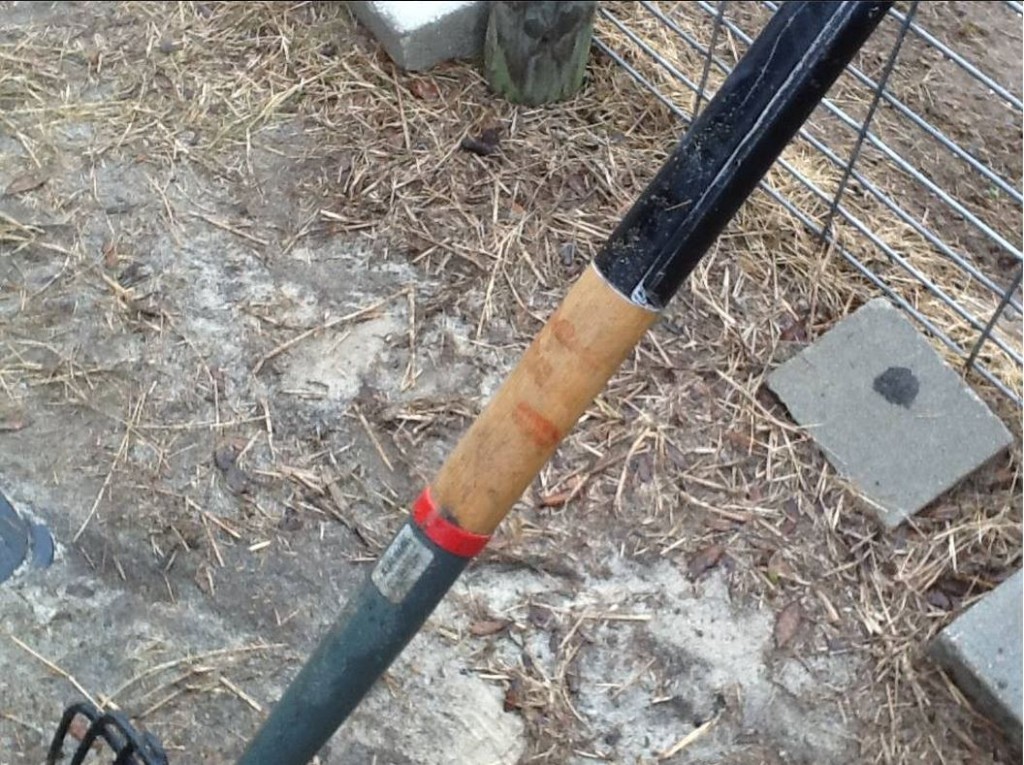 Morris and McClain were arrested and charged with Burglary, Grand Theft, Animal Cruelty, Possession of a Weapon on School Grounds, Criminal Mischief, and interruption of a School Function. Both were former students at Lake Weir, but now attend an alternative school.
The sheep was taken to an animal hospital with serious injuries and profuse bleeding, but is expected to survive, according to reports.
[Both criminals were charged as felons, names were released in accordance with Florida state law.]