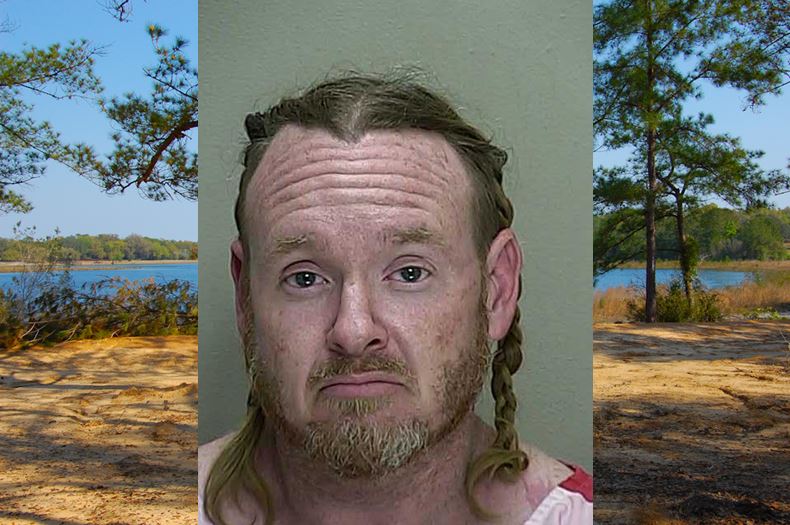 Marion County — A Georgia man faces multiple charges after he attacked and robbed two individuals who were staying at the Lake Bryant Campground off of 314-A, Marion County.
When deputies responded, they found that one victim, Johnathan Brazil, had been beaten on his face. Deputies said his face and hands "were covered in blood".
According to reports, Brazil was trying to retrieve money from the suspect, later identified as David Wilkerson, 39, who had stolen it from another camper, Henry Morris.
Morris told deputies that Wilkerson approached [his] tent and demanded money, but he ignored Wilkerson. That is when Wilkerson pulled out a knife and forced the camper to hand over eleven dollars.
Deputies say when Brazil confronted the thief, Wilkerson grabbed a club-like object and continually beat the victim on his head and face. When Brazil fell to the ground, Wilkerson stole his wallet.
A K-9 deputy and K-9 park ranger responded to the area and were able to locate Wilkerson as he was fleeing through the woods.
Wilkerson was taken into custody and charged with Robbery with a Weapon (x2), Aggravated Battery with a Deadly Weapon, and Possession of Drug Paraphernalia.
Wilkerson told deputies that he could not remember if he had robbed anyone. However, he was able to tell deputies where he stashed the stolen wallet.