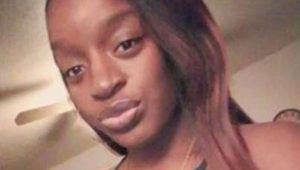 The crime streak of two juveniles came to an end when they decided to steal a car in Polk County.
Polk County Sheriff Grady Judd said the duo was also wanted for a homicide they committed in Orange County.
PCSO deputies arrested Jayvon Joachin, 16, of 5205 Macadamia Court, and  17-year-old Deshawn Miller of 7421 Penrill Court, both from Orlando.
These two career criminals were wanted for a shooting that took place on December 7, 2016.
Investigators said that 27-year-old Kendra La Sheka Lewis was sitting in her car at a Citgo gas station on Pine Hills Road , Orange County, when one of the teens walked up and shot her in the face. Lewis'  5-year-old daughter was sitting in the back seat and witnessed her mother being shot.
Wednesday evening, Lewis was removed from life support and died from her injuries.
At approximately 12:50 p.m., Saturday, December 10, 2016, a Polk County resident went into a convenience store, located at 2600 Havendale Boulevard, and left his 2013 Dodge Charge "running".
The man told deputies that "two black kids just walked out of the store" and stole his car.
Through surveillance footage, investigators were able to identify the two kids as Joachin and Miller.
According to reports, Joachin and Miller arrived at the convenience store in a maroon four-door Nissan Murano, which they had recently stolen from a Winter Haven apartment complex.
As the investigation continued, investigators learned of the Orange County Homicide.  At that time, additional PCSO units, which included air support and K-9, responded to assist in the search.
Same day
Shortly after 6 p.m., investigators spotted Joachin and Miller traveling west on I-4. Immediately, the decision was made to deploy stop sticks in the area of Highway 557. At approximately 6:21 p.m., Joachin, who was driving the stolen car, hit the sticks and crashed the Charger in a ditch.
With weapons drawn, deputies moved in and arrested the two juveniles.
Joachin, was found to be in possession of three Swiss-Tech window punches. This is a common tool used to shatter windows during vehicle thefts and burglaries.
When Miller was arrested, deputies found a handgun on the passenger side of the vehicle where [he] was seated. A computer search revealed that the gun had been reported stolen from Tampa Arms Company Gun Shop following a November 29, 2016, burglary.
Joachin and Miller were taken to The Heart of Florida Hospital, treated, and released.
They are being held at the Polk County Juvenile Assessment Center.
According to investigators, Joachin confessed to killing Lewis and stealing the vehicles.
Joachin was charged with Homicide, Fleeing to Elude, Possession of Burglary Tools, Driving without a Valid Driver's License, Armed Burglary of a Conveyance, and Grand Theft Auto.
Miller was charged with Homicide, Grand Theft of a Firearm, Possession of a Firearm by a Felon, Possession of Ammunition by a Felon, Armed Burglary of a Conveyance, and Grand Theft Auto. He also had warrants for Dealing is Stolen Property, Grand Theft, and Grand Theft Auto.
The two also have a lengthy criminal record.
Miller (17 years old):
20 felony charges
11 misdemeanor charges
Arrests beginning in 2013:
Battery DV
Burglary (multiple)
Grand Theft (multiple)
Vehicle Theft (multiple)
Criminal Mischief (multiple)
Obstructing Justice
Robbery w/ Firearm
Resisting w/out Violence (multiple)
Disorderly Conduct
Trespass in Conveyance
Violation of Probation (multiple)
Jayvon Joachin (16 years old):
7 felony charges
2 misdemeanor charges
Arrests beginning in 2014 for:
Failure to Appear
Criminal Mischief
Unlawful Possession of a Firearm
Carrying Concealed Firearm
Armed Burglary
Family members of the two teens posted on Facebook that [they] are good kids who are just misunderstood. In those same comments, someone wrote "free my cuz."
Polk County Sheriff Grady Judd said, "These kinds of people are dangerous and they must be kept behind bars."
According to reports, Neither Joachin or Miller have displayed any remorse for their crimes.
The 5-year-old was not injured during the shooting. She is in good health and has been placed with a family member.