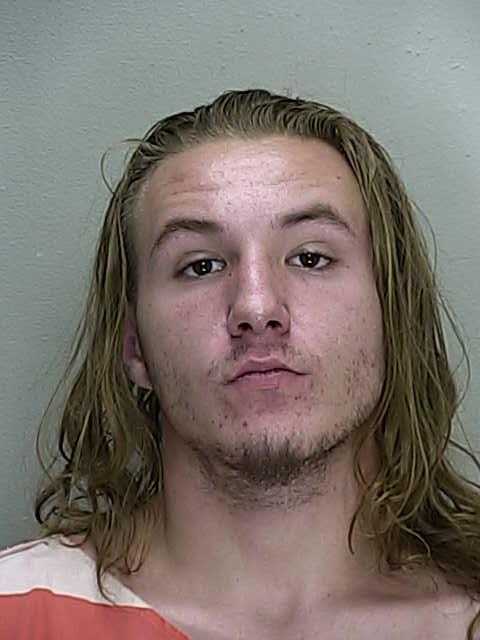 Ocala, Florida — A teen who was pulled over Monday for a minor offense ended up with two felony charges.
According to Ocala police, they stopped Christian Patrick Parker, 18, in the 3100 block of Southwest College Road for an expired temporary tag.
Police said when they approached the vehicle Parker was acting "abnormally nervous".
The officer then called for a K-9 unit to conduct an exterior sniff of the vehicle.
K-9 "Brinson" walked around the vehicle and alerted on the front passenger door.
Police said that as K-9 "Brinson" was being returned to a patrol car, Parker was asked to exit his vehicle. Once outside the vehicle, an officer quickly realized that Parker was armed and shouted "gun". The K-9 officer then returned to assist.
According to reports, Parker had a .38 revolver between his pants and underwear. Officers were able to take possession of the weapon without incident.
A search of the vehicle turned up 50 grams of marijuana in individual baggies, a grinder, plastic baggies, and four pipes.
Parker was arrested and charged with Possession of a Concealed Weapon during the Commission of a Felony, Possession or Drug Paraphernalia,  and Possession of Marijuana with Intent to Distribute.
Parker received a written warning for the expired tag.
He was released from the Marion County jail on a $7,500 bond.
Please follow and like us: