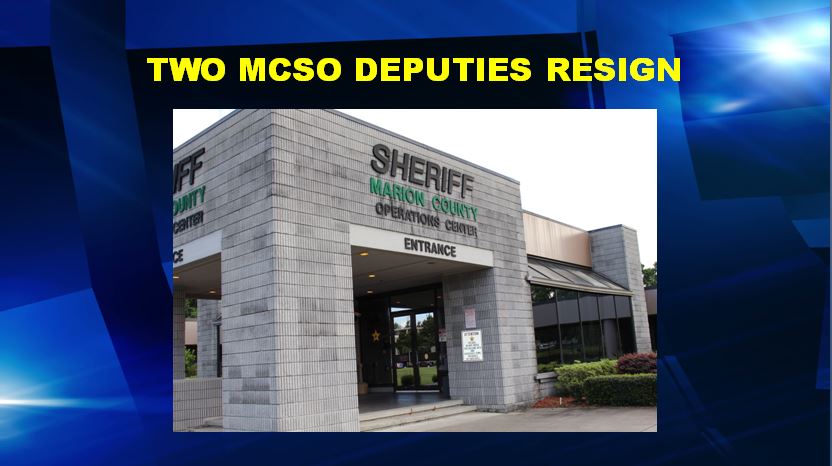 Ocala, Florida — Two Marion County sheriff's deputies resigned following an internal affairs investigation.
On Tuesday, January 19, members of the Marion County Sheriff's Office Administration initiated an Internal Affairs Investigation in regards to allegations that former MCSO deputy, Kimberly Bray, was using cocaine.
According to a press release, it was reported by another deputy that Bray had used illegal narcotics while at a party at former MCSO deputy, Beth Billings', residence in September of 2015.
According to MCSO, an Internal Investigation was immediately launched.
On January 20, Bray was advised of a pending investigation and was then asked to take a drug test.
Upon being asked, Bray immediately resigned from her position as a patrol deputy at the MCSO.
As the Internal Affairs Investigation continued, other MCSO employees were interviewed, including Billings.
On Monday, February 22, the Internal Affairs report was concluded.
It was concluded that while attending the aforementioned party, Bray purchased cocaine and Billings was aware of the purchase. Not only was Billings aware of it, but she did not attempt to stop the transaction. Additionally, investigators were able to confirm that Billing not only did not take action, but she also suggested to Bray that she make the purchase through Billings' nephew instead of drug dealers.
Billings resigned from her position as a patrol deputy on Monday, February 22.
"This type of behavior is completely unacceptable from individuals who has sworn to uphold the law and to serve and protect the citizens of Marion County," said Sheriff Chris Blair. "However, we want to make sure that our employees know that if they are struggling with any kind of personal or emotional issues, we encourage you to seek help before your integrity becomes compromised. Our citizens deserve to be served by deputies who have high integrity and values."