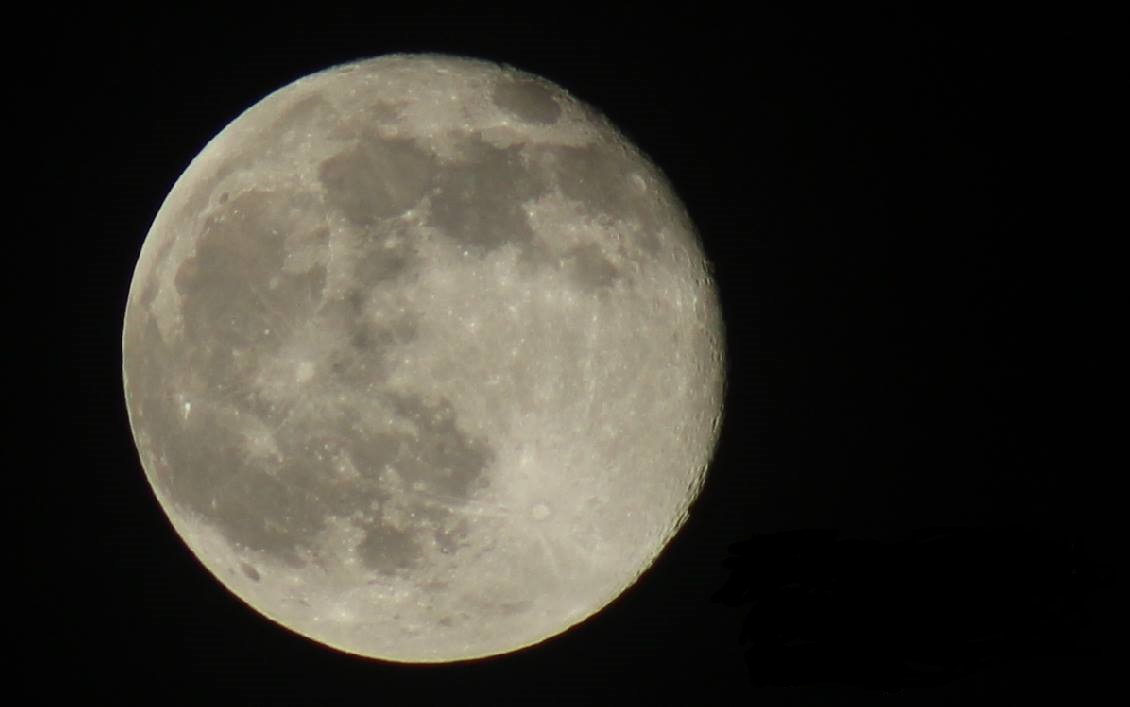 NASA wants to encourage everyone to take a peek at Tuesday's (April 7) "supermoon."
The next full Moon is the Pink Moon, Sprouting Grass Moon, Egg Moon, Fish Moon, the Pesach or Passover Moon, Paschal Moon, Hanuman Jayanti, Bak Poya and a "supermoon."
Tuesday's "supermoon" will be the largest of the full moons this year.
The Moon will be full, appearing opposite the Sun (in Earth-based longitude) at 10:35 PM EDT. The Moon will appear full for about three days around this time, from Monday night through Thursday morning.
"This full Moon will be slightly closer to the Earth (about 0.1%) than the March full Moon was, so this will be the "most super" of the full supermoons this year," said NASA.