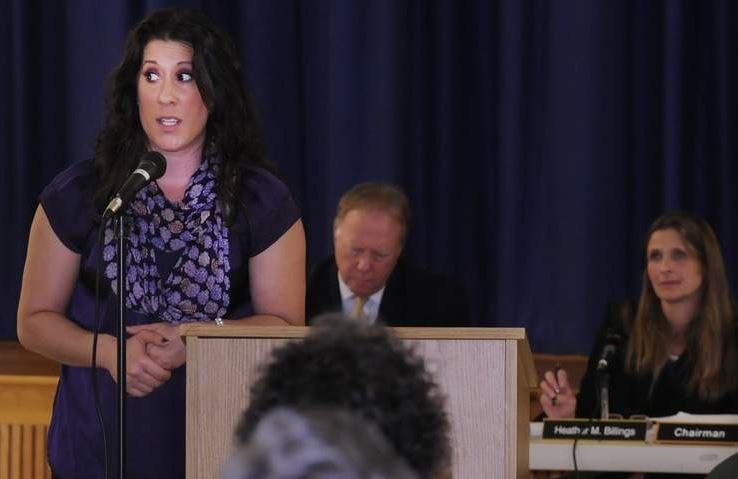 Westminster , Massachusetts — A small town in Massachusetts has become the latest battleground against Big Tobacco.
Many, including military veterans, are calling it tyranny.
Residents of Westminster were supposed to get the chance Wednesday night to debate a health board proposal that will ban the sale of all tobacco and nicotine products — potentially making it the first community in the country to snuff out everything from e-cigarettes to flavored cigars. But while public health groups are lauding the proposal, smokers, their advocates and shopkeepers alike are fuming.
Bruce Siebert, who said he is a Vietnam veteran, said he started smoking when the government gave soldiers cigarettes as part of their rations. He said he has since quit and it was a choice he made.
"As a veteran, I fought to make sure people had a choice," he said. "When people tend to want to make choices for us, that's tyranny."
Resident Jennifer Shenk said she was raised by smokers and a family member recently died of lung cancer. She said she does not smoke, but is opposed to the ban.
"What I find terrifying is government overstepping," she said.
David McKeehan, president of the North Central Chamber of Commerce and a Westminster resident, said his concern and the concern of the Chamber of Commerce is the idea of restraint of trade.
"It will not only have a negative impact on businesses in this town, but it could have a negative impact on the growth of businesses in this town," he said.
At the start of the meeting, Board of Health Chairman Andrea Crete outlined the process for how the hearing would be held. Among the rules was that board members would not answer any questions at the meeting. She also said those attending would be expected to be considerate of other speakers.
Sixty or more residents in the packed Westminster Elementary school gymnasium were registered to share their opinions. Some among the audience of several hundred toted signs opposing the ban; some had participated in a rally earlier.
But amid shouts of "America!" and "Freedom Now," Board of Health chairwoman Andrea Crete gaveled the hearing to a close just 25 minutes into it instead of taking comments. The meeting was cut short, board members said they didn't want to hear it. The crowd got rowdy just minutes into the meeting. "It just got too unruly, no one is respecting the ground rules," Board of Health Chair Andrea Crete said. "We have to close it."
Only a handful of people were able to speak on a proposal.
Residents said they are excepted to follow the rules, but board members are walking all over the Constitution.
Despite the ban having a 90 percent disapproval rate, the board said they would attempt to move forward anyway. The board said they don't care how many signatures the town presents.
The health board chairman said the main focus on the regulation is children. She said that banning tobacco sales in town would make them less accessible to children.
After Ms. Crete spoke, resident Charles Roundtree asked her how the proposal is going to help him as a community member. He questioned whether the board would next ban candy cigarettes and bubble gum cigars, and said the issue should be put to a vote.
"I'm a veteran and I don't think it is fair that you are taking away my rights not to vote for something that affects me," he said.
Joyce McGuire, a Westminster resident and nonsmoker who opposes the ban, also was disappointed the hearing ended early.
"I think people are really angry because they feel this is being shoved down their throats," she said. And with the proposal drawing national media attention, she added, "I think we all feel really embarrassed. I don't think this is the way our town is."
One audience member said, "Tyranny is widespread, just like New York banning the Big Gulp."
Cindy Hastings-Brutvan said, "This is inexplicable, I can't even believe it. Nationally, we feel like a laughing stock in America right now, and we're not."
"I find smoking to be one of the most disgusting habits anybody could possibly do. On top of that, I find this proposal to be even more of a disgusting thing," resident Kevin West said.
The decision rests solely with the board, which says it is fed up with bubblegum-flavored cigars, electronic cigarettes and other new products that appeal to young people. Board members say the easiest course of action is to enact a total ban on all sales within town lines.
Fearing the crowd, Crete and the two other board members were escorted out by police, and the crowd dispersed. She said the board would accept written testimony until Dec. 1 and would vote later. She didn't specify a date. The crowd reportedly sang "God Bless America" as board members were escorted out.
Ocala Post contacted the health board and they said, "We are just trying to save the lives of our children."
We want to hear your thoughts on this issue. Comment below.