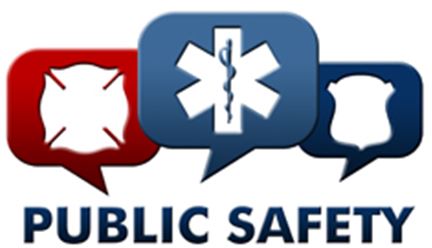 Ocala, Florida — It was a little disheartening to see all the Marion County citizens rally for the Confederate flag recently.  Not that they shouldn't be allowed to show their enthusiastic support for whatever cause they deem worthy, but the fact that they then show such little support for the Fire Department and Sheriff's Department in this county is upsetting.
These are the issues that affect us closely and they choose to keep silent about them.  The county commissioners are on the verge of destroying our fire department, which would affect every single one of us residents.  Yet where are the rallies of citizens?  Where are the trucks, cars and motorcycles driving on the roads in support of these men and women? Where are the people packing the commission chamber to voice their displeasure?
With the exception of a handful of residents that came out to the last rally and spoke to the commissioners, they're nowhere to be found.  These commissioners will not allocate the needed resources for these hardworking men and women, who by the way, risk their lives for you, unless the other citizens force them to.  They are underpaid and understaffed and are leaving this unappreciative county to go to other, more friendly, departments.
What is one of the ideas to save money?  Well, they came up with removing the language concerning the staffing requirements for firefighters to man the trucks.  What does that mean?  When a fire truck comes to your aid because your house is on fire, there could only be two firefighters on the truck.  That means a) one will have to go in alone to do a search and rescue if someone is in the house (extremely dangerous) or b) they would have to wait for back up to arrive, wasting precious time in getting to you or a family member trapped in the fire.
The other idea was two half-cent sales taxes (for a total of 1%) for infrastructure and public safety. One would assume that they would use one of the half-cent taxes for infrastructure and one for public safety. That's a start, but Commissioner Zalak has a different take on it. In his radio interview he said he would take 75% of the total 1% tax for infrastructure and the other 25% would go to public safety. While my car's alignment is very important to me, I'd rather have a fully staffed fire truck show up if my house were burning.
You see where their priorities are?
It's just not in their makeup for our public safety or the safety of our first responders to be a main concern; it's how they can save money.  They'll spread the first responders even thinner across the county.  And of course, the most important thing is that they didn't raise any property taxes.  Who else but the citizens of this county should help pay for our own safety?
From what I've witnessed of this group, they're not likely to come around anytime soon.  It seems to have turned into a pissing match between them and the fire department and to some extent, the sheriff's department.  To put it bluntly, they just really don't seem to care.  The firefighters can't do it by themselves, and they shouldn't have to.  The residents should have their backs.  It's very sad that the fire department feels the need to hold rallies outside the commissioner's offices just to get the public's attention.
These political officers need to be removed from office this next election.  If you're not going to support the firefighters or police vocally, at least make sure to support them at the polls and elect people who are willing to fund these crucial services correctly.
Lori Grace
Ocala, Florida