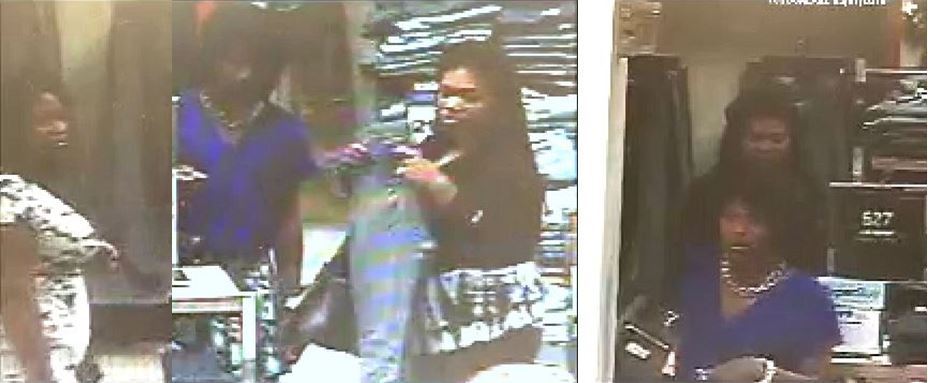 Ocala, Post — The Ocala Police Department is asking for the public's help in identifying three black females that committed retail grand theft at a Belk, located at 3100 SW College Road, Ocala.
On May 7, OPD Officer Andrew Ritz responded to the aforementioned location and met with the store's loss prevention personnel.
A loss prevention officer (LPO) told officer Ritz that the females were acting suspicious, so he began to follow them with the surveillance cameras. The LPO stated that all three females pulled large plastic bags from their purses and began stuffing them full of clothing. Two of the plastic bags were Belk's bags and the other was from Macy's.
According to reports, security and the store manager ordered one of the women to stop and drop the bags.
Instead, the female dumped the clothing out of the bag and ran. As she attempted to exit the store, she knocked over mannequins and pulled merchandise from shelves in an attempt to slow down security.
After the female exited the store, she bent the license plate on a grey Nissan Versa in an upward position. She then jumped into the car and drove away.
The other two females exited through an employee exit, at which time they were picked up in the Nissan Versa.
During the incident, all three women were seen laughing and smiling multiple times.
The clothing that was left behind was valued at over $1,500.
OPD is relying on the public to help solve this case.
If you recognize the women in the video, have any information about this case, or know of their whereabouts, call the Ocala Police Department at 352-369-7000 or Crime Stoppers at 368-STOP, text 274637 using keyword 368-STOP, or visit www.ocalacrimestoppers.com. Anonymity is guaranteed.