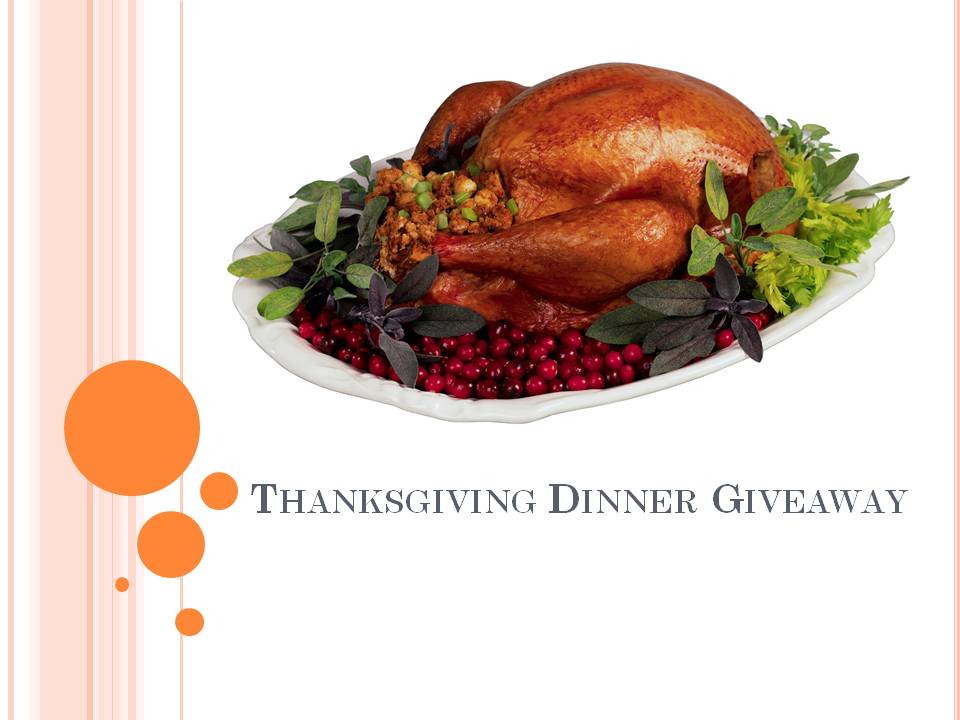 Ocala, Florida — The holidays can be a very stressful and financially difficult time for many families; the Ocala Post understands!
That is why this holiday season Ocala Post hopes to ease the financial burden just a little.
Ocala Post and Symphony Healthcare, Inc. have teamed up to provide a Thanksgiving meal to two separate families. To be considered for this giveaway, you must "like" BOTH Ocala Post & Symphony Healthcare's Facebook pages and then private message either page with your name, telephone number, and email address. One winner will be chosen from each page (but remember, in order to enter, you must like both pages!)
The drawing will take place Thursday November 21, 2013.
Entries must be received by Noon on November 21, 2013
Employees of Ocala Post and Symphony Healthcare, Inc. are not eligible to participate.
You must be at least 18 years of age to participate.
Good luck & Happy Thanksgiving! Please remember to share this article by clicking the link below. Thank you for your continued support.