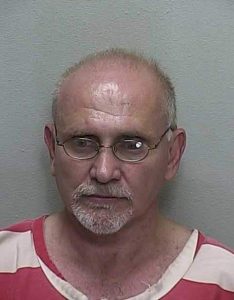 Ocala, Florida — Another teacher has been arrested for having an inappropriate relationship with a teen.
Christopher Votos, 58, was arrested at Fort King Middle School and suspended from his teacher's aide job.
Votos is accused of sending inappropriate texts to a 15-year-old girl. The teen claims that she has been texting Votos for more than a year. The teen says at one point texts were exchanged in which they were supposed to meet for sex; she says they never did.
The teen told investigators that she and Votos kissed and that Votos purchased gifts for her. She claims he bought her MP3 players and other expensive gifts during their relationship which Votos later admitted to.
He told detectives that the teen was inappropriate with him in way of always hanging on him and telling him personal things about her life. He claims he was only texting her back to see who was on the other side of the texts, stating he would not have slept with her because he would have felt bad. He also says the teen told him she loved him.
Votos's wife says she blames the teen because she is a stalker and has been stalking her husband.
Votos was booked into the Marion County Jail on Friday and was being held on a $5,000 bond. He was released on that bond on Saturday.
He is charged with Obscene Communication-Use of Computer to Seduce, Solicit, or Lure a Child.
STATUTE: 847.0135-3A ( F)