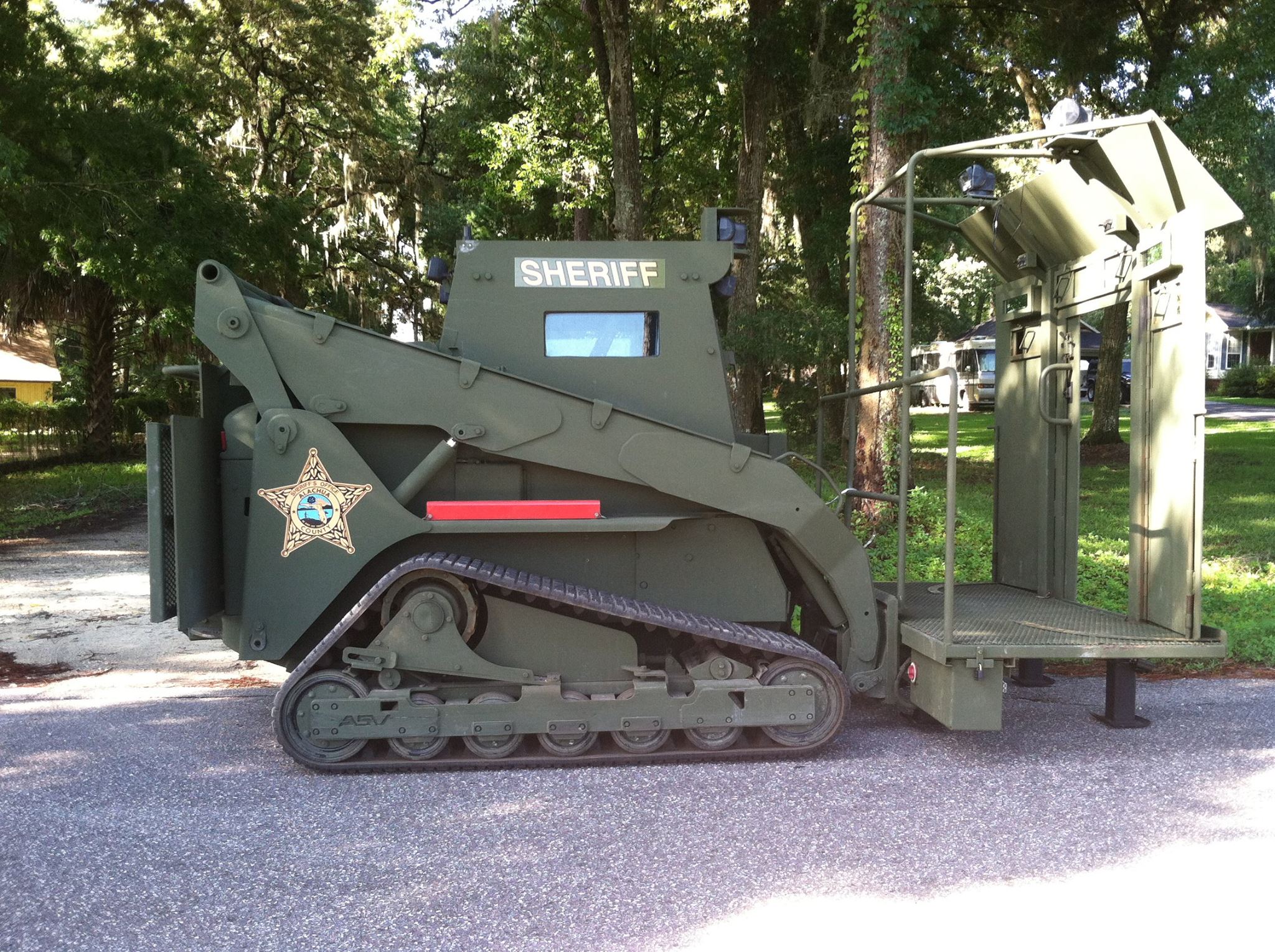 Ocala, Florida — At approximately 6:50 a.m. Marion County Fire Rescue units arrived at the Dove Hill Subdivision in the 2800 block of NE 64th Lane to assist Marion County Sheriff's Deputies with any potential medical/hazardous materials situations that could have arose from the standoff.
Upon arrival, a paramedic unit handled the elderly victim, whom lives alone with two cats.
According to an unnamed source, Louie McGowin, 56, forced his way inside the victims home this morning around 6:00 a.m. McGowin proceeded to tell her he had been watching her for a few days from an abandoned house caddy-corner to her home. She said that he had a history of abuse which is why she left him in the first place.
Neighbors originally called 911 when they heard "help me" screams coming from her house and saw her attempting to flee through the front door. McGowin then Grabbed her and pulled her back Inside the home. She was able to escape a short time later after opening the garage door and crawling under it. She advised the MCSO deputies that she had a Derringer pistol in her night stand which he may or may not have been aware of; which is what unnamed sources say prompted the response of so many units.
McGowin was arrested on February 24, 2014 and charged with Grand Larceny-Stealing $50,000 or More From an Elderly Person Over 65. The victim was 71-years-old at the time of McGowin's arrest.
According to court records, McGowin failed to appear for a pre-trial conference on June 5, 2014; a bench warrant was issued for his arrest on the same day.
The Marion County Sheriff's Office said the victim stated that McGowin said he was going to kill her. She also reportedly informed deputies McGowin had an arrest warrant.
Sheriff Chris Blair said deputies confirmed the warrant and surrounded the house. When SWAT arrived on the scene, Blair said the Negotiations Team kept McGowin on the phone for nearly four (4) hours. Early in the conversation Blair said McGowin indicated he was armed and would shoot law enforcement if they attempted to enter the home.
McGowin was not found with a weapon in his possession during his arrest.
Two neighbors, who do not want to be named, told Ocala Post they have mixed feelings about the "military type" response through the normally quiet neighborhood. "I understand they have a job to do and need to protect deputies, but a part of me feels like it was a little much," said one neighbor.
This is the third standoff with SWAT within just a few weeks. Sheriff Chris Blair said he cannot remember this ever happening in his 37-years of law enforcement experience.
McGowin faces charges of Aggravated Battery on a Person Over 65, Occupied Burglary With Assault or Battery, Kidnapping, Tampering With a Witness/Victim, Resisting Without Violence and Contempt of Court-Violation of a Domestic Violence Injunction. Additionally, he was arrested on the warrant for failure to appear.