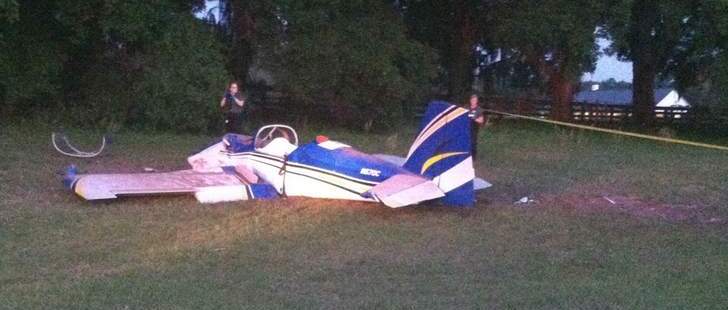 Summerfield, Florida — A plane crash in Summerfield, Florida that killed two people, is now under investigation.
On April 6, 2014 Deputy Jarrett Leedy responded to the 1700 block of SE 145th Street in reference to a plane crash.
Upon arrival, Deputy Leedy located a small single engine plane that had crashed. Upon inspection of the plane Deputy Leedy noted that there were still two people in the plane, both deceased.
The two deceased males were later identified as Pilot Dennis Monroe, 65, of Summerfield and Passenger Joseph Sardinas, 70, of the Villages.
The area was quickly established as a crime scene and the area was taped off with crime scene tape.
Deputies McLain and Roberts arrived on the scene and began assisting in the processing of the crime scene.
According to reports, the plane was being flown by Monroe in the production of a zombie movie being filmed in Marion County. Sardinas (the passenger and cameraman) was on-board to film the pilot.
According to reports, the plane stalled during a banking maneuver then slammed nose first into the ground.
Today, April 7, 2014 a member of the National Safety Board is expected to arrive on the scene in order to examine the wreckage and possibly determine the cause of the wreckage.
The investigation is ongoing.