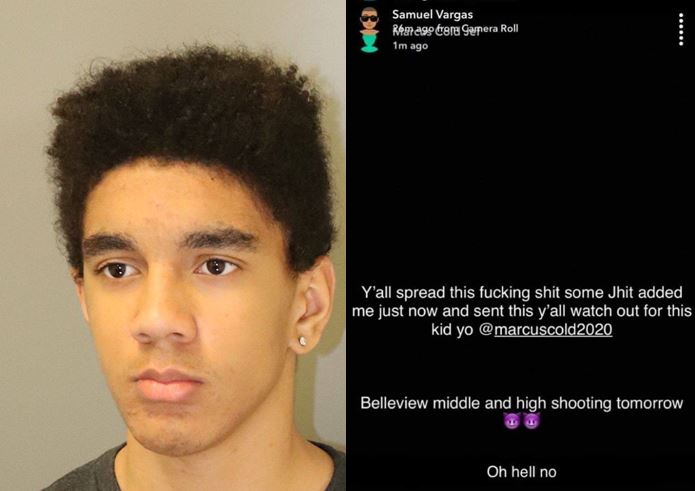 Marion County — Deniro Elliot Levarity, 14, a ninth-grader at Belleview High School, was arrested after he made threats to shoot up multiple Marion County Schools.
The Marion County Sheriff's Office began investigating after the threats were made on social media against Belleview Middle and High schools, Redeemer Christian School, and Ocala Preparatory Academy.
The threats were made via "Snapchat."
The threats caused dozens of students to miss school — 470 students from Belleview High School and 604 from Belleview Middle School.
Levarity interjected himself into the investigation and attempted to steer investigators in a different direction by blaming another student for the social media post.
According to authorities, Levarity later confessed.
Deniro Levarity is charged with Sending a Written Threat to Kill, Do Bodily Injury or, Conduct a Mass Shooting.
He is being held at the Marion County Jail without Bond.
Comments Open Below