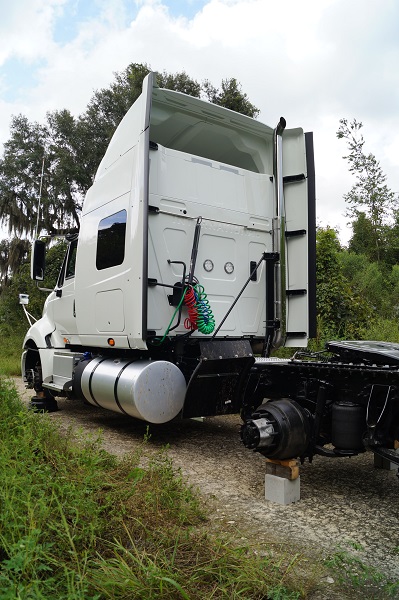 Ocala, Florida — A semi-truck, which was stolen from Maudlin International Saturday night, was found on Sunday, September 7, 2014, at NW 38th Avenue and NW 11th Street, sitting on plywood and blocks.
According to the Ocala Police Department, the thieves broke the window to gain entry and then ripped out the ignition.
Also missing from the truck was the cab refrigerator and CB antenna.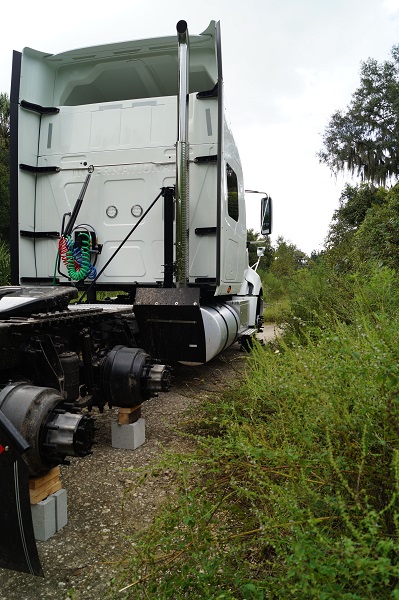 Jeremy Lamm, general manager for Maudlin International, told police that the fence on the north side of the property had been cut and the parking lot gate had been taken apart and removed from the tracks.
The tractor-trailer was towed back to Maudlin International by Revis Towing.
Taken was ten 22.5-inch polished aluminum wheels, two front steer tires, one refrigerator, and one antenna all valued at $119,650.00 with damages estimated at $12,000.
If you have any information about this case, you are asked to contact the Ocala Police Department by calling 352-369-7000; by contacting Crime Stoppers of Marion County at 352-368-STOP (7867), www.ocalacrimestoppers.com; or by texting tips to 274637 using keyword 368STOP. Anonymous tips can also be submitted through the OPD mobile app, MYPD, which can be downloaded on Apple and Android devices.
Please follow and like us: