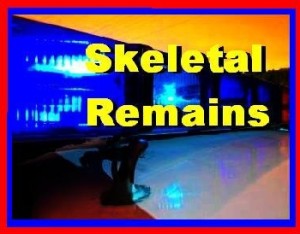 Ormond Beach, Florida — The Volusia County Sheriff's Office is investigating the discovery of human skeletal remains that were found early morning on January 4, 2013 near Ormond Beach.
According to reports, an initial assessment of the remains determined that they are old, naturally bleached, and covered in mold. A few pieces of clothing were found around the remains as well.
The Sheriff's Office said they were notified about the remains at about 1 a.m. by a transient. He led deputies to a wooded area in the 1700-block of West Granada Boulevard. The human skeleton was found about 50 feet back from the road and near a homeless camp, according to deputies.
The Volusia County Medical Examiner has taken possession of the remains. The remains will be examined in hopes of determining the age, sex, and possible cause of death.
The Sheriff' s Office Major Case unit is investigating.