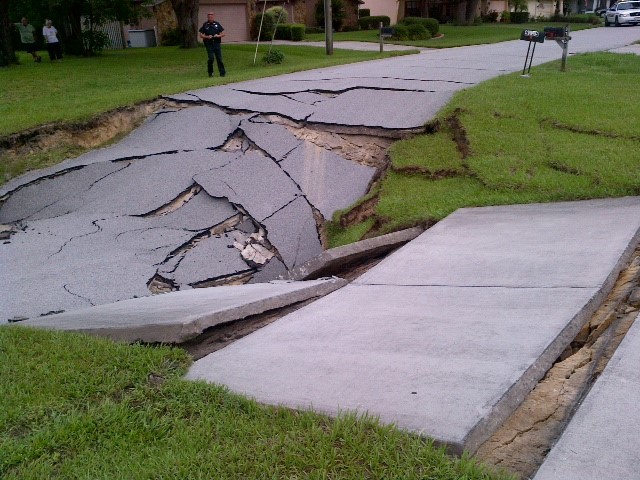 Spring Hill – On July 19, 2014,at approximately 5:20 p.m., the Hernando County Sheriff's Office Emergency Communications Center received a call from a citizen reporting a possible sinkhole in or near the roadway at the intersection of Eldridge Road and Van Allen Way in Spring Hill.
Deputies arrived to find a depression in the roadway that measured approximately 25×25 yards and 30 feet deep.
Since that time, the depression has grown to approximately 40×40 yards, remaining at approximately 30 feet deep.
At this time one home has been evacuated. Three other homes were temporarily evacuated; however, the residents were later permitted to return to their homes.
There have been no injuries reported.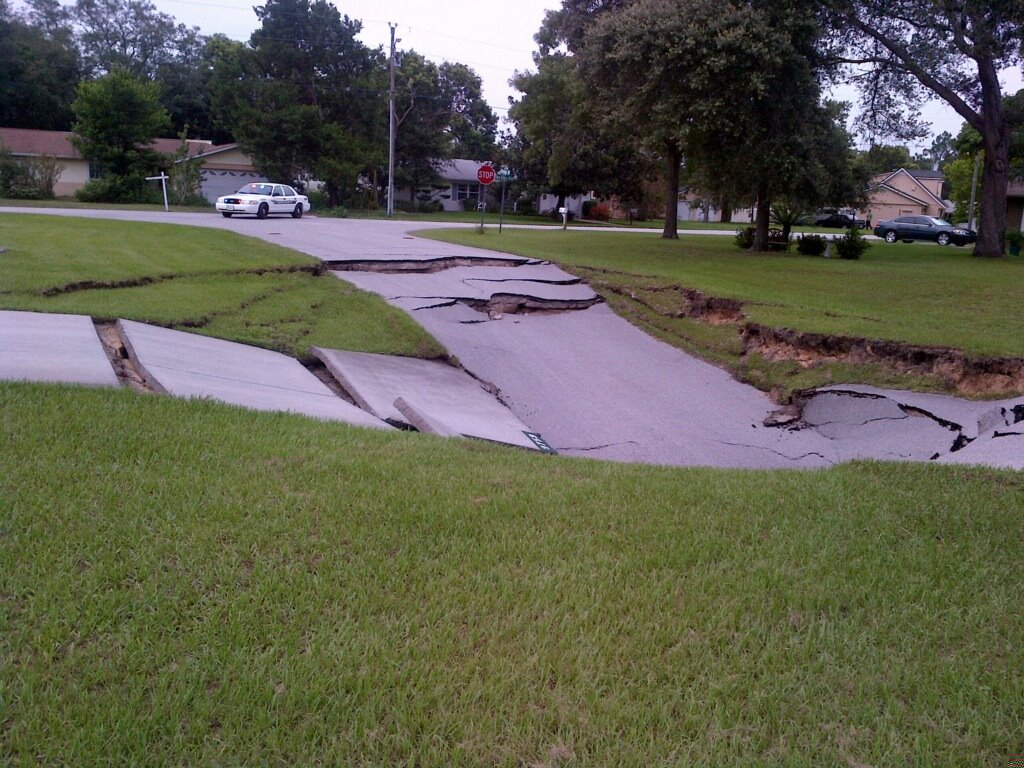 Notifications have been made to Hernando County Emergency Management, WREC, Hernando County Utilities, and Hernando County Fire/Rescue.
The intersection will be closed until further notice.