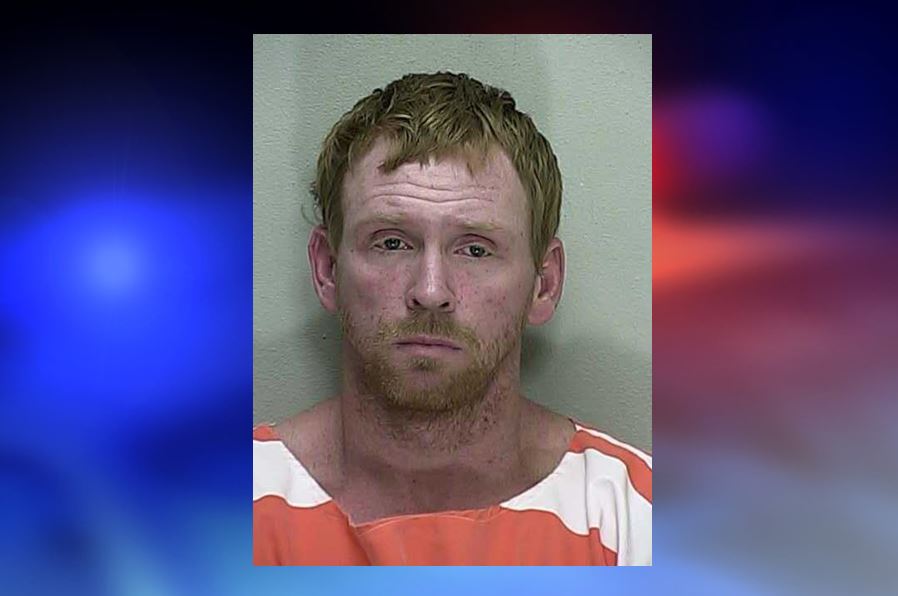 Silver Springs — The Marion County Sheriff's Office has arrested the man that fled from a traffic accident after he had burglarized a home in Silver Springs on Thursday.
He was booked into the Marion County Jail shortly after 5:00 p.m., Tuesday.
According to reports, Robert Loucks, 32, drove to the 5000 block of 138th Avenue Road, Silver Springs, and burglarized a home. The home homeowner was not home at the time.
Deputies said that Loucks was driving a white Chevy 3500 van that didn't belong to him.
According to reports, when Louckes arrived at the victims home he brazenly parked the van at the neighbors house. He then entered the victim's home.
When Loucks saw that the victim had arrived home, he fled the scene in the van. He drove through the woods around a fence line, and down the victim's driveway, passing the victim.
According to reports, Loucks then drove the van onto Highway 314A and caused the vehicle to roll over onto its side.
By this time, deputies were already near the scene of the burglary.
After crashing, Loucks fled from deputies on foot.
Deputies recovered jewelry and a stolen Glock 9mm from inside the van. The stolen items were valued at over $2,500.
Detectives also found two other firearms in the door of the van — a .22 caliber revolver and a semiautomatic Browning pistol. The serial numbers had been filed off.
After he was arrested, Loucks confessed to stealing the items and placing them in the van.
He was charged with Armed Burglary, Grand Theft, Possession of a Weapon by a Convicted Felon (x3), and Possession of a Weapon with an Altered Serial Number.
He is being held on $31,000 bond.
Loucks has had previous convictions for Burglary(3), Petit Theft, Unassigned Tag, No Vehicle Registration, Resisting Arrest, DUI, Possession of Marijuana, Armed Burglary, Possession of a Weapon by a Convicted Felon, Grand Theft, Battery on an Inmate in a County Detention Facility, and multiple Probation Violations.
Loucks' Mother, who does not want to be named, said her heart is breaking.