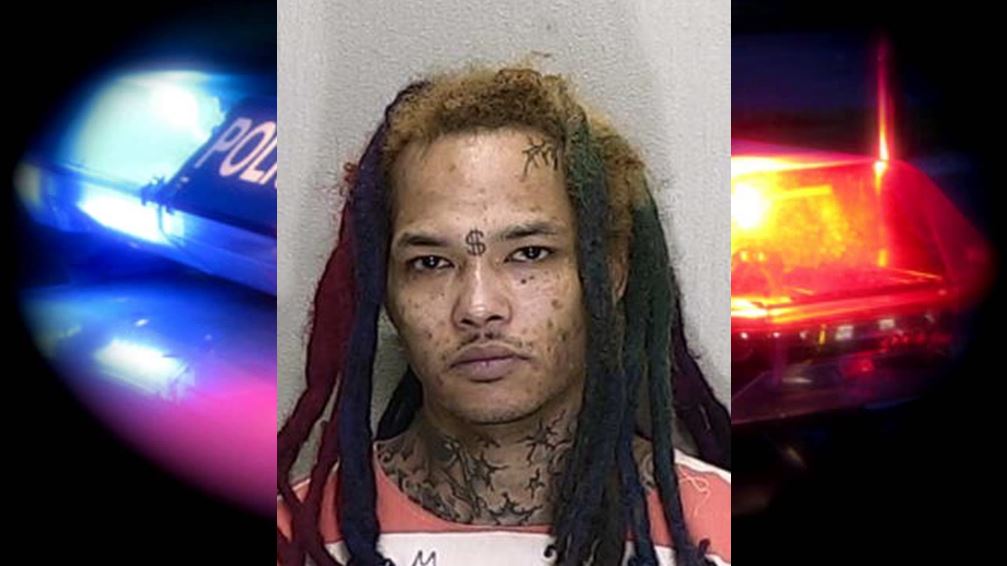 Marion County, Florida — On September 28, 2020, Citrus County Sheriff's Office (CCSO) deputies were dispatched to a residence in Inverness regarding a drive-by shooting.
While in route, deputies were told that the suspect had fled the scene.
Upon arrival, deputies noticed multiple bullet holes on the exterior of the victim's residence and vehicle.
According to reports, Detective Laborda and Sergeant Holloway with the CCSO Major Crimes Unit responded to the residence and began an investigation.
The victim stated that earlier in the day, while in Marion County, she had been involved in an altercation over narcotics with suspect Sidney Benton and another female Marion County resident.
The victim told detectives the woman from the previous incident drove to her residence in Inverness and demanded property she believed the victim had, at which time the victim and another male occupant of the residence told the female to leave. As the suspect female began to enter the vehicle she arrived in, multiple gunshots were fired by a male standing next to the same dark-colored vehicle.
The victim identified the shooter as Sidney Benton. The vehicle was later located at Benton's home in Marion County.
Citrus detectives apprehend Benton near his home.
Benton was arrested and charged with Attempted Murder, Shooting into an Occupied Dwelling, and Possession of a Firearm by a Convicted Felon.
In addition to the charges in citrus County, Benton faces numerous felony charges in Marion County for the altercation which occurred prior to the Citrus County Incident.
Benton has a history of violence.