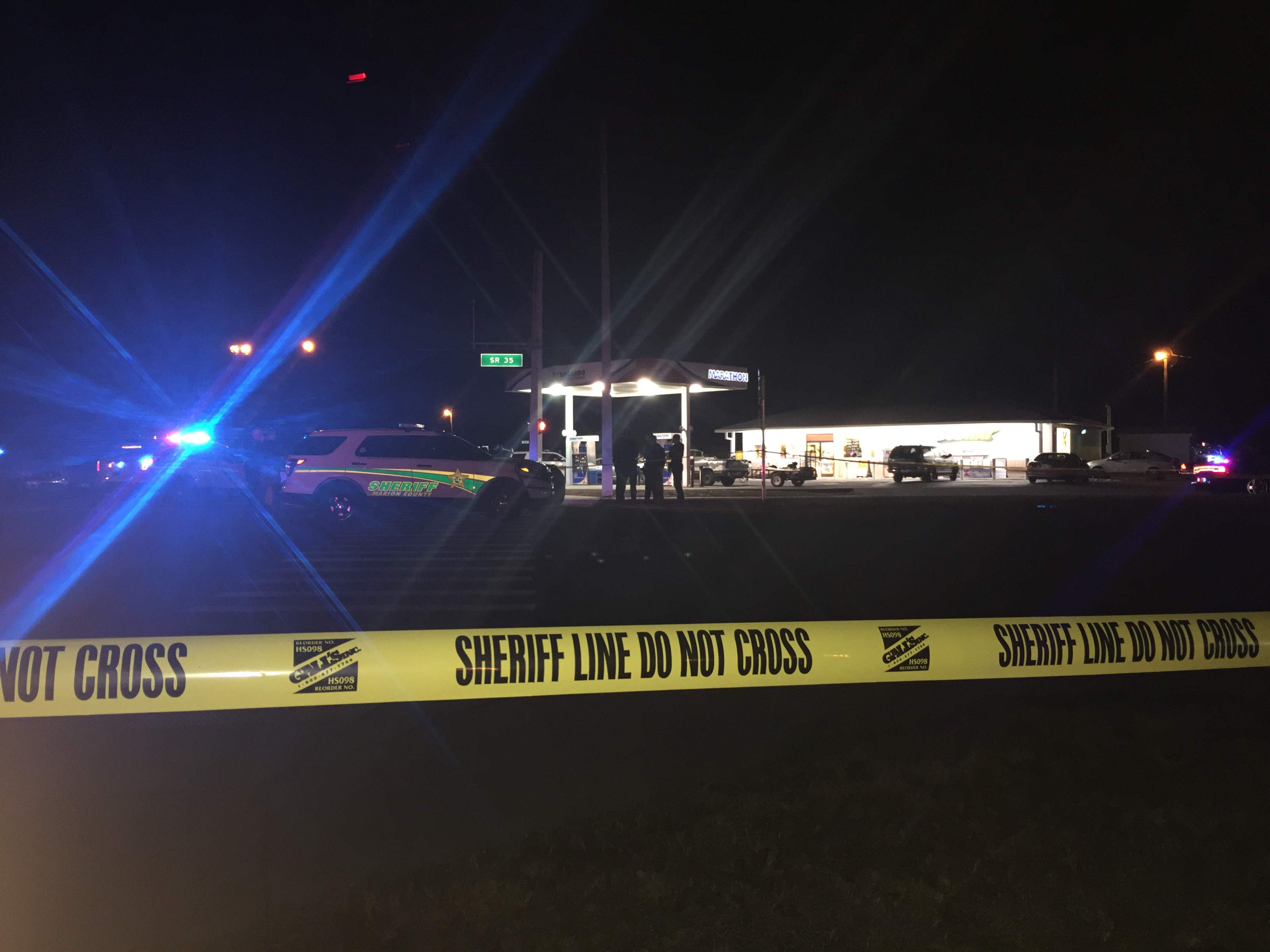 [Last updated on February 4, 2016, at 10:28 a.m.]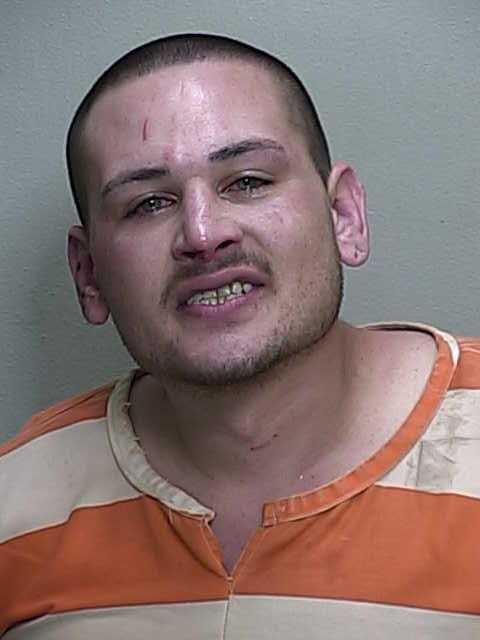 Ocala, Florida — A Marion County sheriff's deputy and an unidentified suspect were injured Wednesday night during a shooting at the Marathon gas station, located at 1940 SE 58th Ave, also known as Baseline Road.
At approximately 7:00 p.m., MCSO deputies were dispatched to the Marathon /Kanagroo Gas station in reference to an armed man.
According to a press release, when units arrived, a white male, later identified as Cristiaan Oliver Dubrino, 31, was observed getting in and out of a vehicle with two handguns in his possession.
When deputies made contact with Dubrino, he raised one of the handguns to his head. Deputies then began to negotiate with Dubrino, giving him multiple commands to put down his weapons, but he would not comply.
Dubrino then pointed the other handgun towards deputies and began firing as he was walking toward them. Deputies returned fire, and during the exchange, MCSO Patrol Sergeant Daniel Trammell sustained a gunshot wound to the leg.
Dubrino also suffered gunshot wounds. Both Sergeant Trammell and the man were transported to a local hospital.
According to MCSO, Sgt. Trammell was listed stable condition, and has since been released.
Dubrino, who was listed in critical condition, later died at the hospital.
At the request of Marion County Sheriff Chris Blair, this investigation has been turned over to the Florida Department of Law Enforcement.
Sheriff Blair said, "Our hearts all stopped when we heard that one of our own had been shot while on duty tonight. It's never a phone call I ever want to receive." Blair went on to say, "Sgt. Trammell is an outstanding member of our agency and we ask our community to send him their prayers and healing thoughts as he recovers. We will continue to work with the FDLE to ensure that a thorough, independent investigation is completed in regards to this incident."
At this time, it is unclear if Dubrino had planned to rob the store.