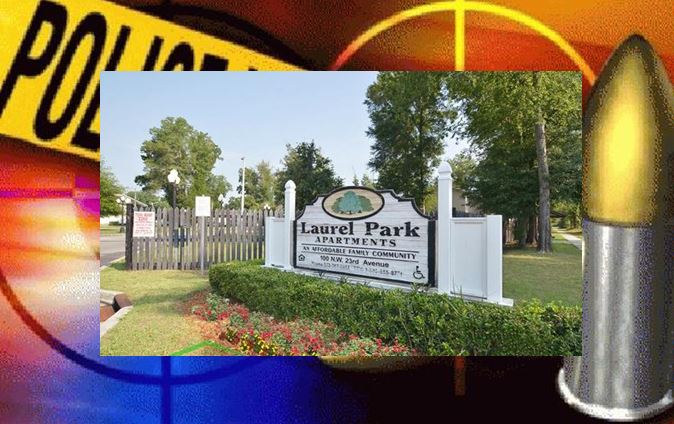 [Last updated on March 29, 2015, at 2:43 p.m.]
Ocala, Florida — There has been another shooting in Ocala, this time at Laurel Park Apartments, 100 Northwest 23rd Avenue.
According to police, a man identified as Delvontaye R. Boyd, 23, was shot and killed between 9 p.m. and 9:30 p.m. Saturday.
The call came in at approximately 9:30 p.m.
When police arrived, they found Boyd dead inside his third-floor apartment.
Boyd lived in the apartment with his girlfriend and child. They were not home at the time of the shooting.
An OPD spokesperson told Ocala Post that police were canvassing the area for clues and trying to locate additional witnesses.
Witnesses that were questioned stated that they saw an unknown black male leaving the residence carrying items from within, and driving away from the complex in a late model sedan.
OPD would not release how many times Boyd was shot, or what type of weapon was used.
No further information is available at this time. Check back for updates.
If you have any information about this crime, call the Ocala Police Department at 352-369-7000 or Crime Stoppers at 368-STOP, text 274637 using keyword 368-STOP, or visit www.ocalacrimestoppers.com. Anonymity is guaranteed.