South Korea — There is now a swarm of controversy surrounding the tragic death of passengers that were trapped aboard a ship that was carrying 462 passengers, mostly high school students.
Students reported that announcements over the ships intercom system kept telling them, "Do not to move, stay where you are."
The students, however, say the ship was already sinking when the announcements were made.
The Ministry of Security and Public Administration said from what they can tell, the distress call was not even sent out until after the ship had already began to tilt on its side.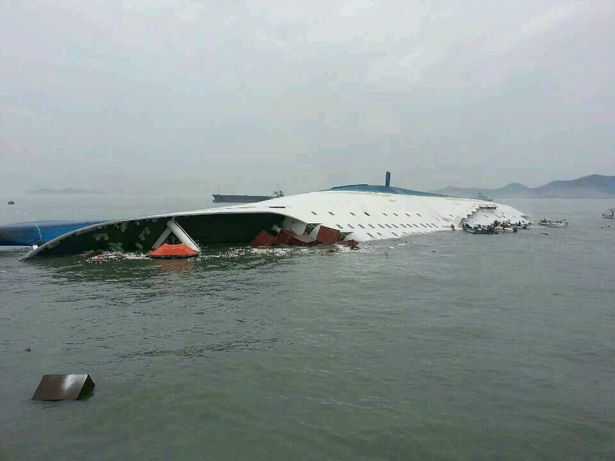 She ship was reportedly on a 14-hour journey and was only three hours from its designation when it began to sink at around 9 a.m. Wednesday, April 16, 2014.
Of the 462 passengers, coast guard officials said 174 people were rescued, 55 injured and 284 are still unaccounted for.
Officials say the ship, which acts as a ferry is 480 feet long, can carry 921 people, 180 vehicles and 152 shipping containers.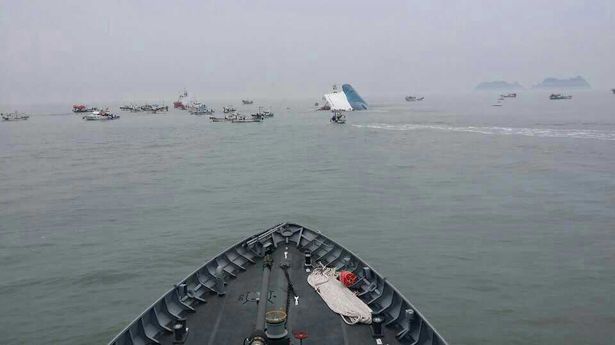 Some 160 coast guard and navy divers searched for survivors inside the ship's wreckage a few miles from Byeongpung Island, which is not far from the mainland and about 290 miles from Seoul. Cho Man-yong, a coast guard spokesman, said 16 divers approached the ferry Wednesday night but failed to get inside because the current was too strong. He said the water was very muddy and visibility was poor, but navy and coast guard divers planned to make another approach after midnight.
Students they made it out of the ship said they watched in horror as the ship continued to sink. "I could hear screams for help and people crying," one student said.
Student Lim Hyung-min said, "After being rescued I could see other students jumping from the ship into the ocean."
Passenger Kim Seong-mok said he was certain that many people were trapped inside the ferry as water quickly rushed in and the severe tilt of the vessel kept them from reaching the exits. Some people urged those who couldn't get out to break windows.
Coast guards said the water was approximately 54 degrees, causing concern for passengers in the water developing hypothermia.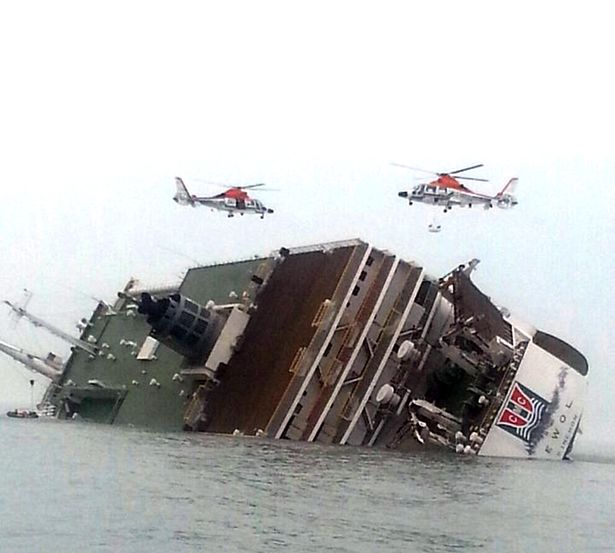 Kim said he was having breakfast when he felt the ship tilt, he said announcement told passengers to stay where they were and do not move. Not one time did he hear any announcements telling passengers to try and escape, he said.
The students that were aboard the ship are from Danwon High School in Ansan city.
Parents gathered at the high school desperate for news, parents said they felt like their heart had stopped when they heard about the ship sinking. Some parents were frantically reunited with their children, while others were trying to figure out if their children were still alive.
The coast guard said so far four bodies have been found, two of them are female crew members.