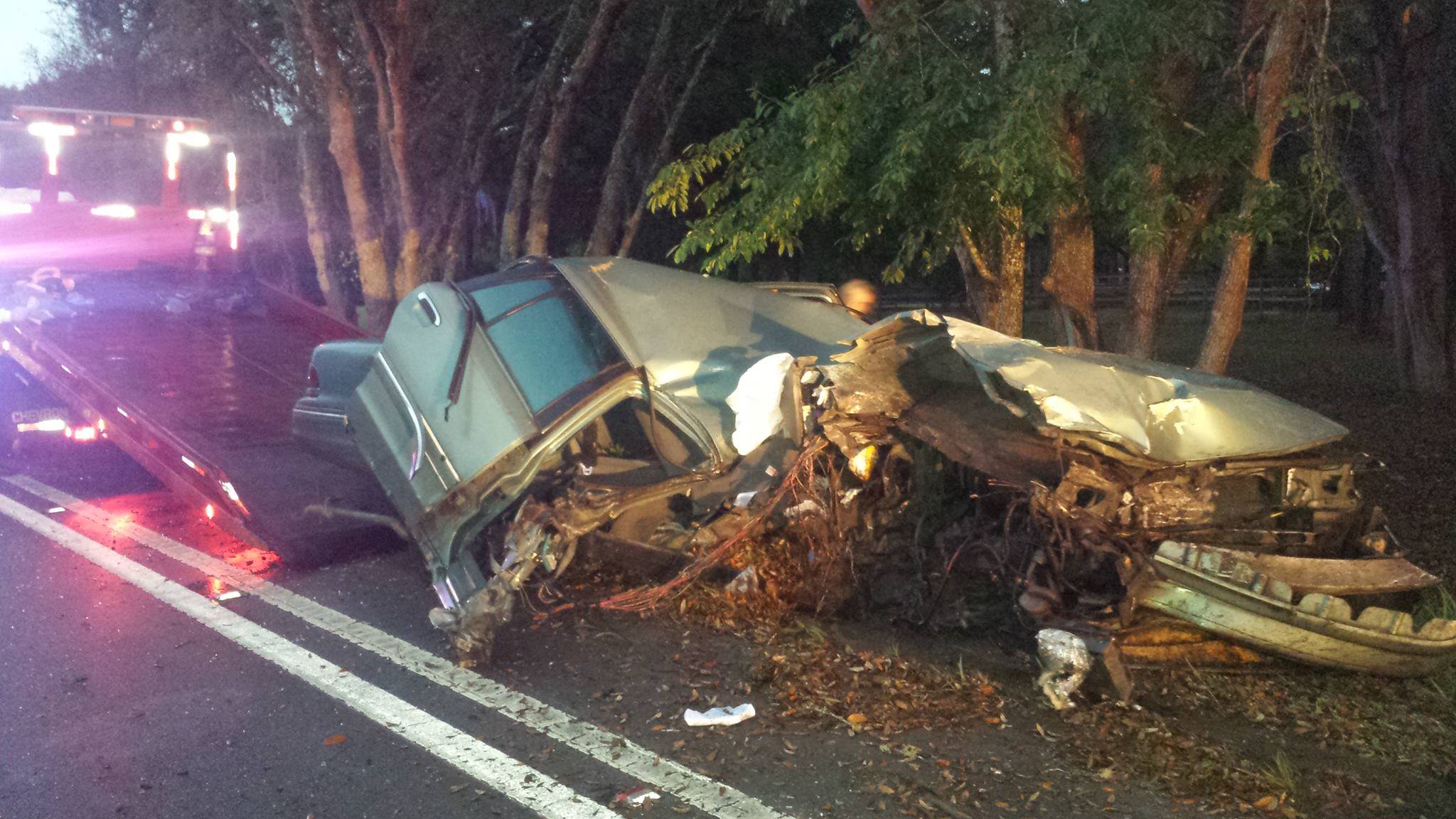 [Last updated on March 27, 2015, at 10:08 p.m.]
Ocklawaha, Florida — At approximately 6:00 a.m., on Friday, Marion County Fire Rescue — E4 and R4 — received a call in reference to a car accident with entrapment.
The single vehicle accident happened on County Road 314a near Winn Dixie.
Upon arrival, firefighters found the driver, John Carl Blanchard, 68, unconscious and trapped in the 1997 Ford Crown Victoria.
The vehicle had been severely crushed.
Extrication using advanced equipment was performed, and in seven minutes, the trapped individual was freed.
Blanchard was then transported to Ocala Regional Medical Center.
According to reports, the vehicle was traveling southbound on County Road 314a when it veered off the roadway and traveled onto the west grassy shoulder. The vehicle then struck several large trees.
Miraculously, Blanchard survived the crash. FHP said his seat belt most definitely prevented him from being ejected from the car.
Alcohol was not a factor in this accident.
Blanchard is listed in serious condition.