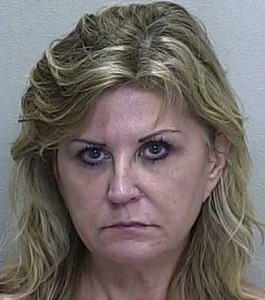 A Lake County Catholic school principal was arrested this weekend in Marion County after causing a crash while driving under the influence of alcohol.
Florida Highway Patrol said, "Mary Ann Staley was trying to cross the eastbound lanes of SR 40 at 7th Street, when her vehicle struck the left side of 1994 four door Oldsmobile that was traveling east on SR 40."
The driver of the Oldsmobile, Casteria Young-59, was taken to Ocala Regional Medical Center, while the passenger James Bennett-55, was taken to Tampa General Hospital. Both Young and Bennett were seriously injured in the crash. Staley, the principal of St. Paul Catholic School in Leesburg was not injured in the crash. She was taken to the Marion County Jail, charged with one count of DUI with crash or injury, two counts of DUI with serious bodily injury, and one count of DUI with property damage.
The chancellor for administration of the Orlando Diocese, Carol Brinati, released this statement on Sunday.
"The Diocese of Orlando holds its principals to high standards of ministry outside of work hours as well as when school is in session. When Diocesan officials learned of the DUI arrest of MS. Mary Staley, principal of St. Paul Catholic School, she was placed on administrative leave pending the outcome of an internal investigation into the matter. We pray for the victims of the automobile accident, their families and for Ms. Staley and her family during this time."
Staley has since been released from the Marion County Jail on $2500 bond.