Marion County School Board member Nancy Stacy said she stands by her comments that she posted on Facebook earlier this week.
Her comments appear to be politically fueled after Christine Ford accused now Supreme Court Justice Brett Kavanaugh of sexual assault.
Stacy posted several comments which have upset many Marion County residents.
One woman, Yoseline Diaz Lopez, spoke to Ocala Post about Stacy's comments.
Lopez said, "As a woman, I do not approve of these comments. She is a school board member and I think it is a shame what she said."
Stacy wrote, "I do not consider a whore to be a victim in rapes" and "If the girls went with a married man to forbidden grounds they went looking for trouble."
In another Facebook post, Stacy wrote, "All you know what comes in my head is out my mouth. Tired of whores destroying men. Set Bill Cosby free says 'Mama Bear' with sons."
Article continued below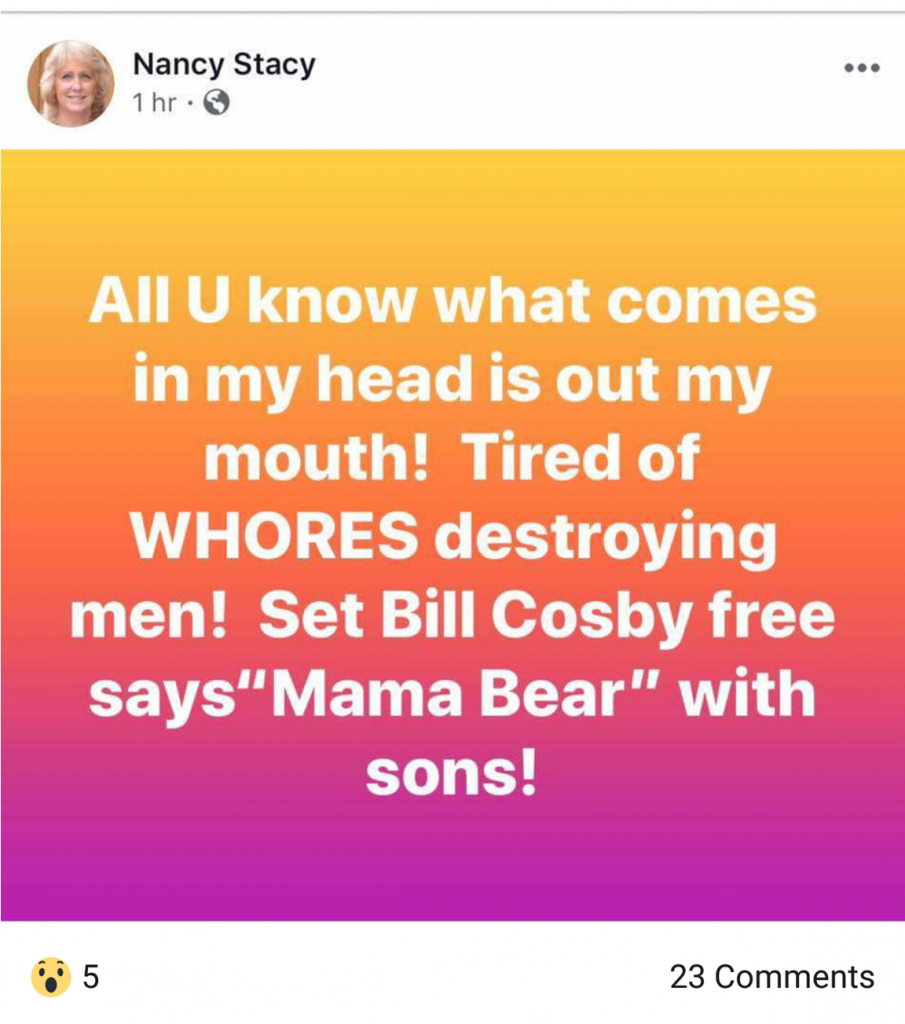 Many thought Stacy's Facebook account had been hacked. However, she said her account was not hacked and that she stands by her comments.
She said her posts were referring to prostitutes and women who intentionally engage in that type of behavior and then attempt to claim rape.
Article continued below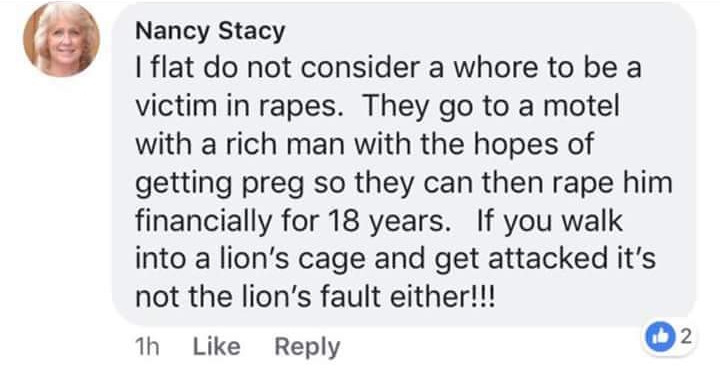 Stacy says that she feels we live in a society where a woman can falsely accuse a man and ultimately destroy his life based on false accusations.
Article continued below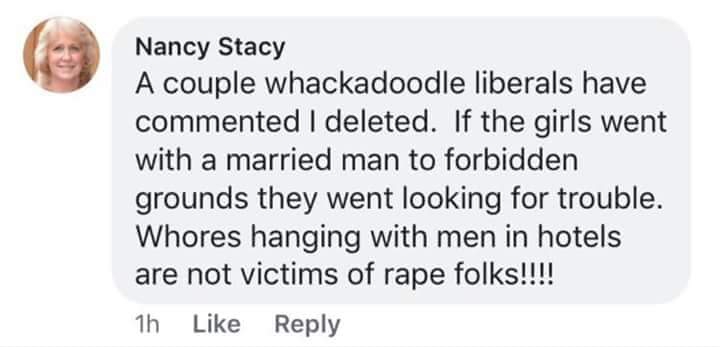 According to Stacey, she was not directing these comments to all women in general.
What do you think about her comments? Should she be able to utilize freedom to speech as a school board member, or did she go too far?