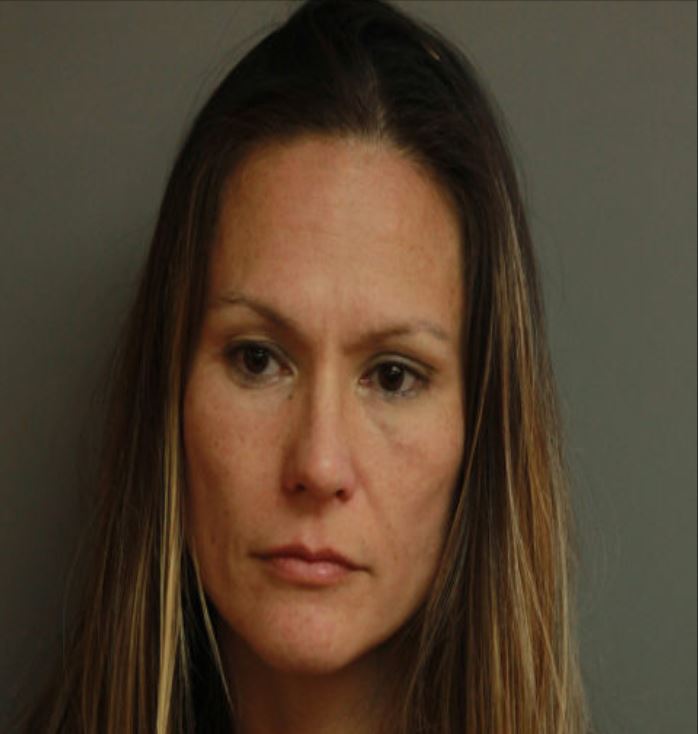 Lakeland, Florida — Polk County Sheriff's Deputies arrested a Sleepy Hill Middle School cafeteria manager for drug possession on Tuesday.
PCSO deputies responded to Sleepy Hill Middle School in Lakeland to investigate an anonymous tip in reference to Polk County School Board employee, Carolyn Jackson, 41, of Lakeland, who is employed as the cafeteria manager, being in possession of illegal narcotics.
When deputies made contact with Jackson and informed her of why they needed to speak with her, she started crying.
Jackson stated, "I am going to lose my job. I smoke weed and I have it in my purse right now."
When asked if the deputy could search her purse, Jackson said, "No you can't. I usually keep my weed in the safe at my house and I didn't take it out of my purse."
Due to the fact that Jackson denied deputies access to her purse, a K-9 was brought in and the dog immediately alerted on Jackson's purse.
Jackson was then read her Miranda rights and detained.
A search of her purse turned up a digital scale, glass pipe with Methamphetamine residue, multiple lighters, individual clear baggies, three and a half Xanax pills, marijuana, and a plastic bag with Methamphetamine residue in it.
She was arrested and charged with one count each Possession of Marijuana Less than 20 Grams, Possession of Prescription Drug Without a Prescription, Possession of Paraphernalia/Smoking Device, and Possession of Methamphetamine, and 62 counts of Possession of Paraphernalia/Container for the baggies (for a total of 66 charges).
She is being held in the Polk County Jail on $1000 bond for Possession of Meth; $250 bond for Possession of Prescription Drug Without a Prescription; and $500 bond per each of the remaining 64 charges.
At this time, there is no indication that Jackson was selling or providing illegal narcotics to anyone at the school. Jackson's home was subsequently searched, but no illegal contraband was found.
The PCSO will continue to investigate. If it is later determined that Jackson was distributing narcotics, she will face those charges as well.
Jackson has one prior arrest for Aggravated Battery Domestic Violence. She was not convicted because the charges were later dropped.