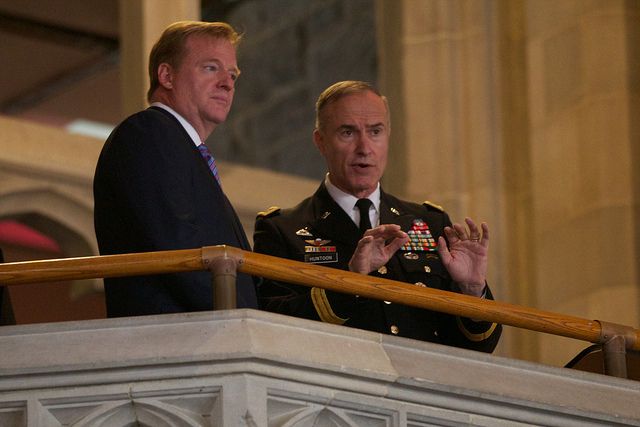 NFL Commissioner Roger Goodell's job is becoming more and more in jeopardy with every breaking detail surrounding the Ray Rice case.
Recent news says that Ray Rice told Goodell on June 16th that he punched his then-fiancée in a casino elevator; four sources have told ESPN'S "Outside the Lines." This recent news now contradicts what Goodell said on Tuesday that Rice's story was "inconsistent" with the video released by TMZ sports.
This news broke only a day after Goodell said that he never received the video of the incident back in April. Goodell's statements were again contradicted when a law enforcement official stated that they sent the NFL the video of the incident back in April.
The law enforcement official had a short voicemail from April 9th from a number at an NFL office which has someone thanking the official and also saying in the voicemail "You're right, it's terrible." The NFL is looking into the reports that the league executive saw the video.
Before any of this recent news broke, people were already saying that because of the way Goodell handled the situation that he needs to step down as commissioner of the league.
Now, not only are people saying he needs to step down, but many people believe he should not even get the chance to resign and that he should be fired.