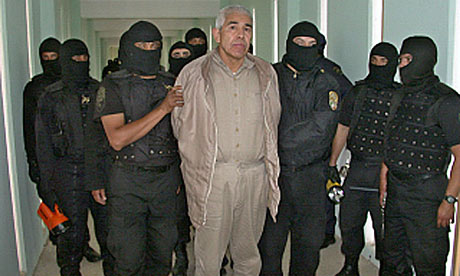 Washington – The U.S. Drug Enforcement Administration (DEA) today applauded the announcement by the U.S. Department of State of a new reward offering under the Narcotics Reward Program for the arrest and/or conviction of Rafael Caro-Quintero. The Department is offering a reward of up to $5 million for information leading to the arrest and/or conviction of Caro-Quintero, who kidnapped, tortured and murdered U.S. Drug Enforcement Administration Special Agent Enrique "Kiki" Camarena in 1985.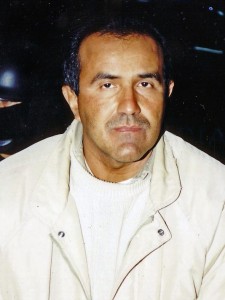 Caro-Quintero had served 28 years of a 40-year prison term for his crimes when a Mexican court ordered his release on August 9, 2013 on procedural grounds. Caro-Quintero is a fugitive from the U.S. District Court for the Central District of California on felony murder, felony kidnapping, and a host of other criminal charges.
Americans were outraged when the Mexican court released Quintero, they couldn't understand why this murder was set free, said one agent.
The ruling also dismissed accusations against Caro Quintero of the killings of two other Americans — John Clay Walker of Minneapolis and Albert Radelat of Fort Worth. The family of one of the Americans killed says they were targeted in retaliation for DEA drug raids.
"We are reminded every day of the ultimate sacrifice paid by DEA Special Agent Enrique "Kiki" Camarena and we will vigorously continue our efforts to ensure Rafael Caro-Quintero faces justice for the crimes he committed," said DEA Administrator Michele M. Leonhart. "Caro-Quintero was the organizer and mastermind of this atrocious act and his unexpected release from a Mexican prison was shocking and disturbing to law enforcement professionals on both sides of the border. The United States Government will utilize every tool available, including the State Department Narcotics Rewards Program, to bring Caro-Quintero to justice."
The Narcotics Reward Program was established by Congress in 1986 as a tool to assist the U.S. Government in bringing to justice major violators of U.S. narcotics laws responsible for bringing hundreds of tons of illicit drugs into the United States each year. The program gives the Secretary of State statutory authority to offer rewards of up to $5 million for information leading to the arrest and/or conviction of named narcotics traffickers.
This announcement also comes on the heels of Red Ribbon Week, the nation's largest drug prevention effort. Red Ribbon Week began after Camarena's death in 1985 and is celebrated nationally each October, with local communities and school districts holding events throughout the month.
The Red Ribbon Campaign is dedicated to helping to preserve Special Agent Camarena's memory and further the cause for which he gave his life, the fight against the violence of drug crime and the misery of addiction. By gathering together in special events and wearing a Red Ribbon during the last week in October, Americans from all walks of life demonstrate their opposition to illegal drugs. Approximately 80 million people participate in Red Ribbon events every year.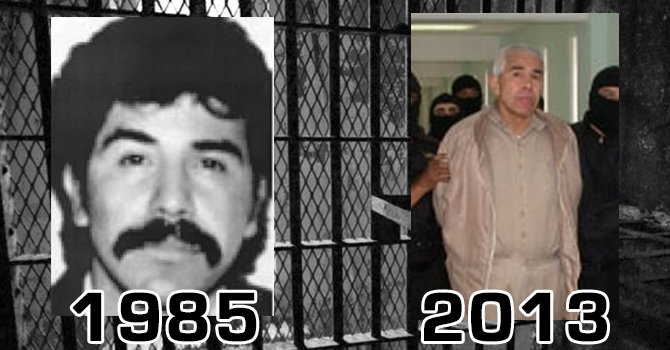 The Department's Bureau of International Narcotics and Law Enforcement Affairs (INL) manages the rewards program in close coordination with the Department of Justice, the Department of Homeland Security, and other interested U.S. agencies.