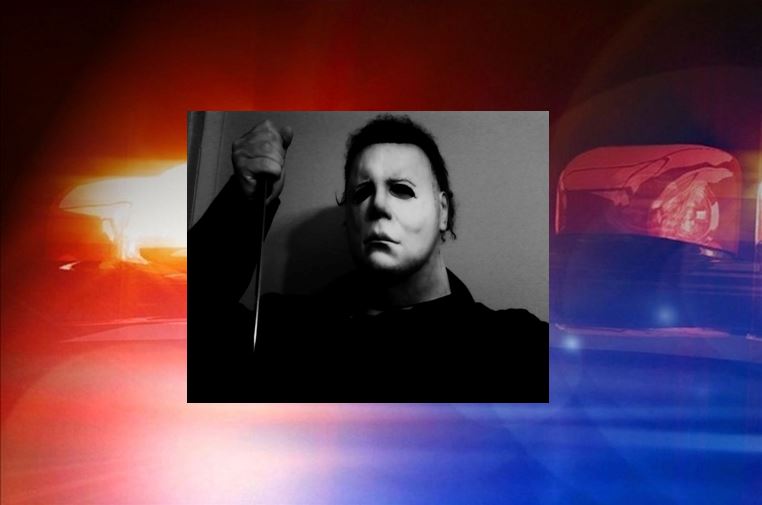 Yesterday, October 30, a psychopath escaped from the Warren County Smith's Grove Sanitarium.
It is believed the psychopath is in Haddonfield, Illinois.
According to police, a convenient store was burglarized today and someone stole a rope, a couple of kitchen knives, and a white William Shatner mask.
Some reports are saying a teenager, named Laurie Strode, saw someone wearing this mask following her.
According to psychiatrist Dr. Sam Loomis, the psychopath is a Haddonfield native named Michael Myers, 21.
Fifteen years ago, Michael Myers stabbed his 15-year-old sister, Judith Myers, to death on Halloween night, when he was only 6-years-old.
It is believed that Myers has killed at least three people today.
According to reports, Myers stabbed Bob Simms to death, strangled Annie Bracket to death inside her car, and strangled Lynda van der Klok to death with a phone cord.
Myers may have also killed a German shepherd dog and a truck driver outside of Haddonfield.
Myers also attacked Strode inside her home.
Reports state Strode is at Haddonfield Hospital recovering from minor injuries.
According to Dr. Loomis and Strode, Dr. Loomis shot Myers six times, but his body has not been found. Officials said he couldn't have gotten very far.
Police said if you see Myers do not be fooled by his slow walk because he seems to walk faster than most people run.
Myers may still be alive and on the run. He is also considered armed and dangerous.
Have a safe and happy Halloween from the staff of Ocala Post.
[Based off the movie Halloween, this is clearly meant as a Halloween prank and should be treated as such.]