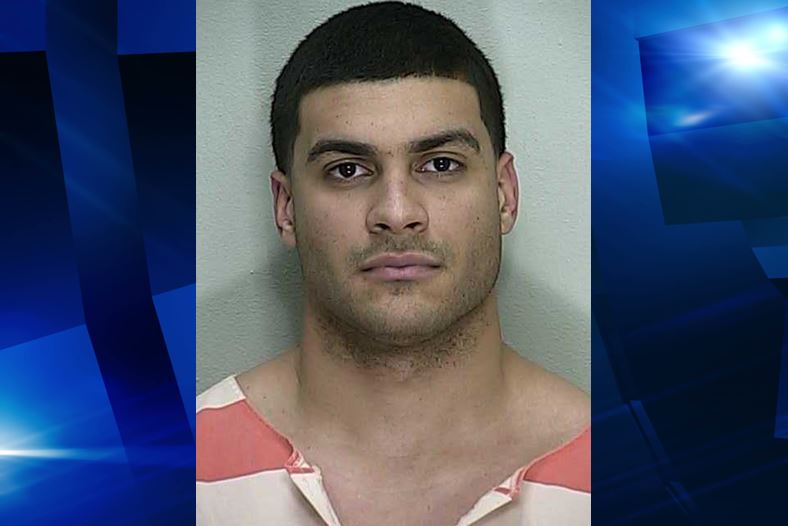 Marion Oaks — A pregnant woman had to seek medical treatment after she was battered by her boyfriend.
According to the Marion County Sheriff's Office, the victim was resting when her boyfriend, Isaac Velazquez-Aponte, 27, returned home. The victim stated that Velazquez-Aponte entered the bedroom and wanted to have sex.
According to the victim's statement, she told her boyfriend that she was not in the mood and she wanted to be left alone.
Velazquez-Aponte then became angry and started arguing with the victim, at which point the victim yelled and told him to leave the room. The victim then got up out of bed and slammed the bedroom door.
Velazquez-Aponte then opened the door and stated, "There will be no slamming of doors in [my] home."
The victim told a deputy that her boyfriend then grabbed her by her arms from behind and dragged her to the front door of the residence.
According to reports, Velazquez-Aponte then released the victim and she fell to the floor.
The victim then left the residence and went to her mother's house.
The deputy located Velazquez-Aponte at Palm Chevrolet on Southwest College Road where he worked.
Velazquez-Aponte admitted that he had argued with his girlfriend and grabbed her, but denied that he dragged her through the house.
Velazquez-Aponte was arrested and charged with Aggravated Battery on a Pregnant Woman. He was released on a $2,500 bond.