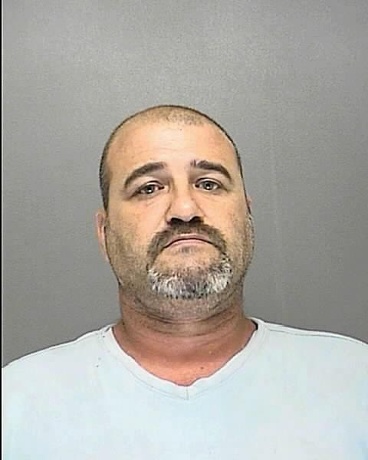 Deltona, Florida — When the lights went out in Deltona on Sunday, an illegal marijuana growing operation was revealed.
A transformer fuse on a utility pole had blown, blacking out one to two blocks of homes. Utility workers were dispatched to repair and restore the electricity in the area. Shortly after making the repairs, the replacement fuse blew just moments after installation. This led to a small fire in a home's meter box.
Technicians said they became suspicious and dug up the ground to check the power supply line which led to the discovery of extra wires that were illegally siphoning more electricity than a typical house would need.
Volusia County Sheriff's deputies were called and quickly learned why the home was drawing so much power. It wasn't a family home but rather a marijuana grow house with dozens upon dozens of plants, high powered specialty lights and multiple air conditioning units.
According to reports, at least 51 of the plants were more than five feet tall.
When the suspect realized deputies were at his home, [he] tossed at least 17 one foot tall marijuana plants over the backyard fence in an attempt to hide them.
Deputies arrested the occupant, 43-year-old Ramon Munoz-Rodriguez, on several narcotics charges and booked him into the Volusia County Branch Jail in Daytona Beach.
Munoz-Rodriguez was charged with Possession of Narcotics Paraphernalia, Possession of Marijuana Over 20 Grams, Possession of Marijuana with Intent to Distribute and Manufacture of Marijuana.