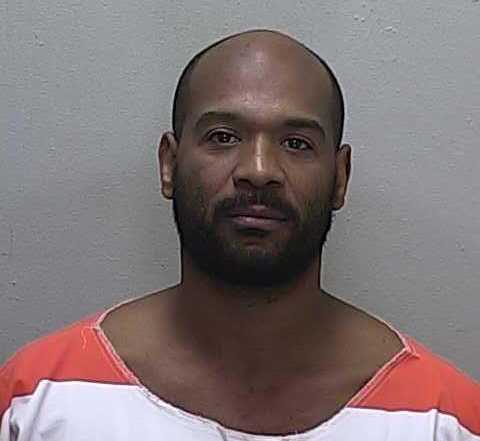 Ocala, Florida — On March 16, 2014 deputies met with a pregnant victim in the parking lot of the Marion Oaks Sheriff's District Office after being rescued by a good Samaritan.
The victim stated that she had stayed the night with James Phillips, 40, of 440 Marion Oaks Course, and that Phillips is the father of her unborn child.
According to reports, Phillips accused the victim of using his cocaine and wanted money so he could replace it (the Cocaine).
The victim stated that Phillips became enraged and then punched her several times with a closed fist in the head. The victim stated that she then ran out of the house and Phillips chased after her then pushed her down to the ground. Phillips then leaned down and punched the victim several more times in the head with a closed fist.
According to reports, the victim was able to get up and run down the street yelling for help. A witness that was driving by and saw Phillips chasing the victim, push her down then begin punching her heard her screams as she was running away. The witness turned his car around and saved the victim from further abuse by Phillips. The witness then drove the victim to meet with sheriff's deputies.
The victim had several lumps on her head and forehead consistent with being punched with a closed fist, according to reports.
Deputies made contact with Phillips at his residence.
Phillips denied punching the victim as well as pushing her down. Phillips stated that he was chasing the victim, but told deputies she fell on her own.
Phillips was arrested and charged with Aggravated Domestic Battery While Knowing the Victim was Pregnant (felony). Phillips has had a previous arrest for Battery.
Phillips was released from jail on a $20,000 bond on March 17, 2014.