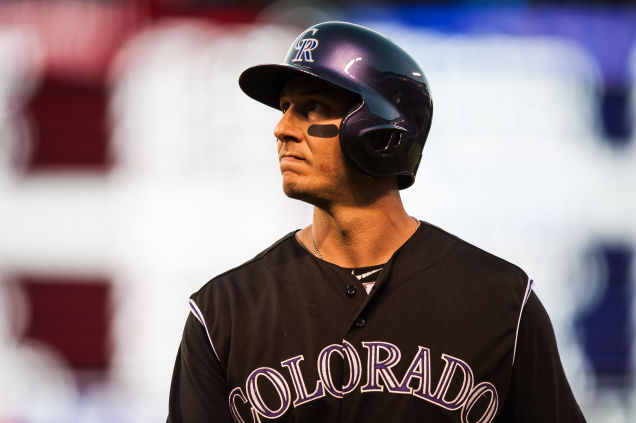 The Rockies and Blue Jays opened up the final week of trading with a blockbuster deal, sending superstar shortstop Troy Tulowitzki to Toronto. The Rockies in return received shortstop Jose Reyes and much needed pitching prospects Miguel Castro, Jeff Hoffman, and Jesus Tinoco. The Blue Jays also received reliever LaTroy Hawkins in the trade. The Blue Jays lead the Majors with 528 runs scored, while their starting pitchers are tied for the third worst ERA in the AL at 4.38.
It seemed like the Blue Jays would have traded for a star pitcher like Cole Hamels instead adding another bat to their already powerhouse lineup.
"Getting better doesn't have to mean a reliever or a starter," Blue Jay General Manager Anthopoulos said. "When you have a chance to get the best player at a respective position and a guy that also brings some intangibles as well, it's a rare opportunity and we wanted to take advantage of it."
The trade deadline isn't until Friday so look for the Blue Jays to added starters to their rotation in the coming days.
The Royals and Reds also had their own blockbuster trade when the Reds sent ace pitcher Johnny Cueto to the Royals for left-handed pitching prospects Brandon Finnegan, John Lamb, and Cody Reed. Cueto gives the Royals the ace they needed in their rotation while the Reds in return receive much needed pitching prospects in their farm system.
Cueto is on his last year of his contract and with the Reds doubtful to re-sign him it seemed as no surprise that they dealt him away to a playoff contender.
"I'm excited about my next chapter," Cueto said with Reds catcher Brayan Pena serving as his translator."I know they play baseball very good. I'm excited because I know it's going to be good for my career and good for the team."
The Royals were also making moves to help their fielding as they acquired Ben Zobrist from the Oakland Athletics for minor league pitchers Sean Manaea and Aaron Brooks.
–By Brandon Wilson–