Danvers, Massachusetts — Philip Chism, 14, murdered Danvers High School math teacher Colleen Ritzer, 24, of Massachusetts on Tuesday October 22, 2013.
According to reports Chism may have been infatuated with Ritzer and became enraged after she didn't show any interest in him.
Students from Ritzer's Algebra class told investigators that she had asked Chism to stay after class because he had additional work he needed to complete.
Ritzer was reported missing after she did not come home from teaching that day and her cell phone went unanswered.
The school was searched and after police found blood in the bathroom on the second floor they knew something sinister had happened.
Surveillance video showed Chism moving Ritzer's body in a recycling bin.
Authorities say it was a brutal murder, Chism reportedly beat her, used a box cutter to cut her, slit Ritzer's throat, stuffed her in a recycling bin, and then dumped her body in the woods behind the school.
Authorities say Chism was so narcissistic about the murder that after dumping her body he walked 20 miles to get a bite to eat at a Wendy's then went to a nearby theater to watch a movie as if nothing had happened.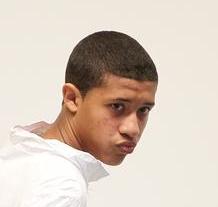 Police spotted Chism at 1 a.m. walking on the side of the road, after questioning him it was determined he was the suspect police were looking for.
"She was talking on Saturday about this year was a good year. She was teaching freshmen for the first time. She was happy," said Jen Berger, Ritzer's best friend. "I don't even know what the world is like without her. It's a scary thought."
Dzerkacz said, "She was energetic, she was compassionate, you couldn't ask for anything more from a teacher or a friend."
According to students, Colleen Ritzer was one of the nicest teachers they had ever met. "She will be greatly missed and she can never be replaced", one student said.
Chism was charged as an adult. Chism's mother had his attorney ask for his identity not to be released, but the judge declined that request.
Officials including former FBI Special Agent Brad Garret say this was not a random act of murder. They believe she was definitely singled out for an unknown reason at this time.
Prosecutors are not releasing any further details at this time.