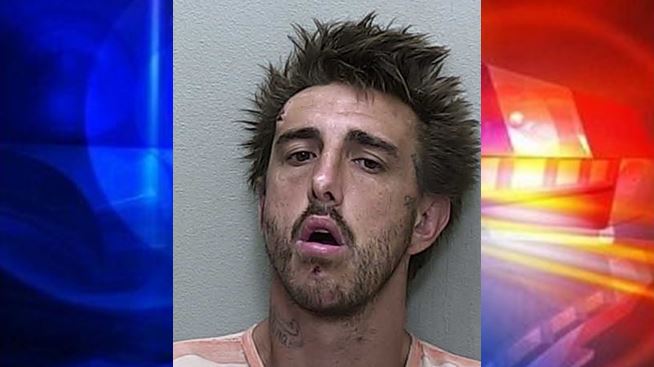 A known panhandler, who is a convicted felon, was arrested after he reached into a vehicle and stole a wallet from a disabled victim.
Charles Benjamin Proctor, 31, was panhandling in the Silver Springs area when he approached a vehicle and asked the driver for money.
The victim told Proctor, "no, sorry."
However, Proctor would not take no for an answer and continued to harass the victim.
According to reports, after the victim refused several times to give Proctor money, [he] became angry, reached into the vehicle, and snatched the victim's wallet.
Proctor then fled the area on foot. He was captured at a convenience store a short time later.
Proctor, who has been arrested more than a dozen times, takes money from people so he can feed his methamphetamine addiction.
Upon searching Proctor, he was found to be in possession of a pipe used for smoking methamphetamine.
Proctor was charged with Burglary of an Occupied Vehicle, Felony Petit Theft (due to it being his third offense), Possession of Drug Equipment (x2), and Possession of Methamphetamine.
He is being held on a $15,000 bond.